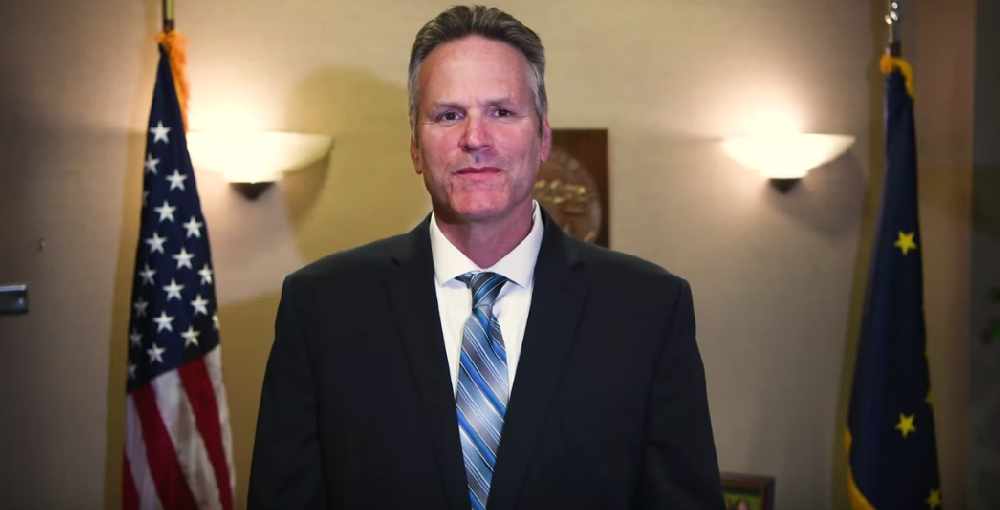 Alaska Gov. Mike Dunleavy.
Juneau, Alaska (KINY) - Governor Mike Dunleavy said restaurants can open in limited ways on Friday.
The mandate applies to other non-essential business. This mandate comes as the state has lowered the daily increases of COVID-19 cases.
Juneau added a case of COVID-19 on Wednesday. The state added six cases to bring their total to 335.
There were 36 people in the hospital. 196 patients have recovered.
"The majority of our people have recovered from this illness. This has led us to believe that we can open sections of the economy," Governor Dunleavy said.
The new health mandate, No. 16, is requiring that non-essential businesses must allow no more than 20 customers or 25 percent of capacity, whichever is lower. This includes restaurants. Reservations will be required under this mandate, and outside seating is encouraged. Bars and other social clubs remain closed.
Hair salons, day spas, nail salons, tattoo parlors, and other personal services businesses are required to maintain best practices of PPE and social distancing and are currently reservation-only.
Chief Medical Officer Dr. Anne Zink said that seeing a decrease in the doubling rate of case increases is an important metric. At one point New York's doubling rate was at two days… Alaska's rate, now, is far below that.
Dr. Zink said Alaska has been able to reduce the curve.
"Right now our doubling time is 30 days. We expect to see more cases. It would take a long time, 30 days to get a double number of cases."