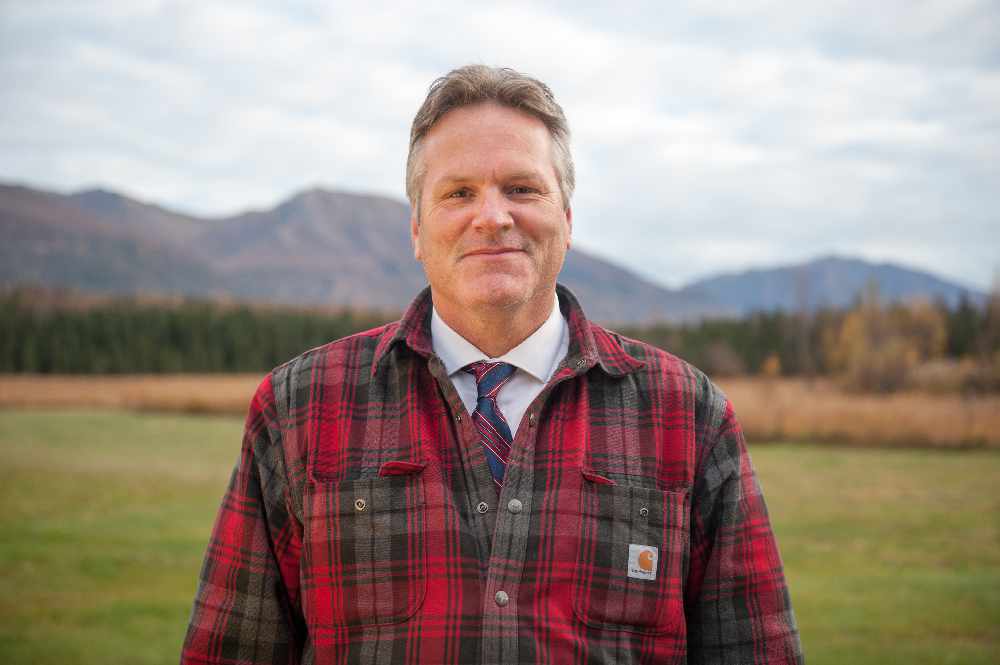 Gov. Michael J. Dunleavy.
Juneau, Alaska (KINY) - Gov. Michael J. Dunleavy sat down with News of the North on Tuesday to discuss several issues related to his administration.
We asked the governor why he is seeking to reverse the multiple past years of deficit spending in the first year of his administration.
"We've been spending more than we should have, probably since 2006 or 2007 when the incline of [spending] took off," Dunleavy said. "We have little choice. We're running out of our savings of $2 billion, and that gives us about 14 months of spending. This should have been done years ago … and we're committed to closing the gap this year."
The governor said the ferry system is not on the chopping block and that the Alaska Marine Highway System is just part of a larger conversation about the budget.
"We understand the importance of the ferry system to Southeast Alaska," Dunleavy said. "This is just part of the discussion of how we deal with a $1.6 billion deficit."
All Alaskans are affected by the deficit spending of the past, the governor said. An in-depth look at the funding of programs is next, he said.
"This is a deficit that impacts all Alaskans," Dunleavy said. "The structural deficit is too large to not have this discussion as to what we're going to fund or not fund. A lot of programs have been funded for years that many people feel are important. Certainly, we are looking forward to the discussion that the Legislature is going to have moving forward on this."
The governor also said he doesn't believe that the Permanent Fund was meant solely to sustain the government, but rather belongs to the people.
"I believe this is a transfer out of the Permanent Fund, this is not a welfare program that is given to Alaskans," Dunleavy said. "By taking this money out of the hands of Alaskans and bringing it into government, what is the purpose in doing that? Is it to sustain a superstructure of government that, over time if we don't control the growth of [spending] we will still not have enough money to support this government?"
The governor also cited a recent study that shows New Yorkers fleeing the taxes of New York for Florida. Dunleavy says Alaska can't handle such an exodus, and therefore a limit on government growth is needed.