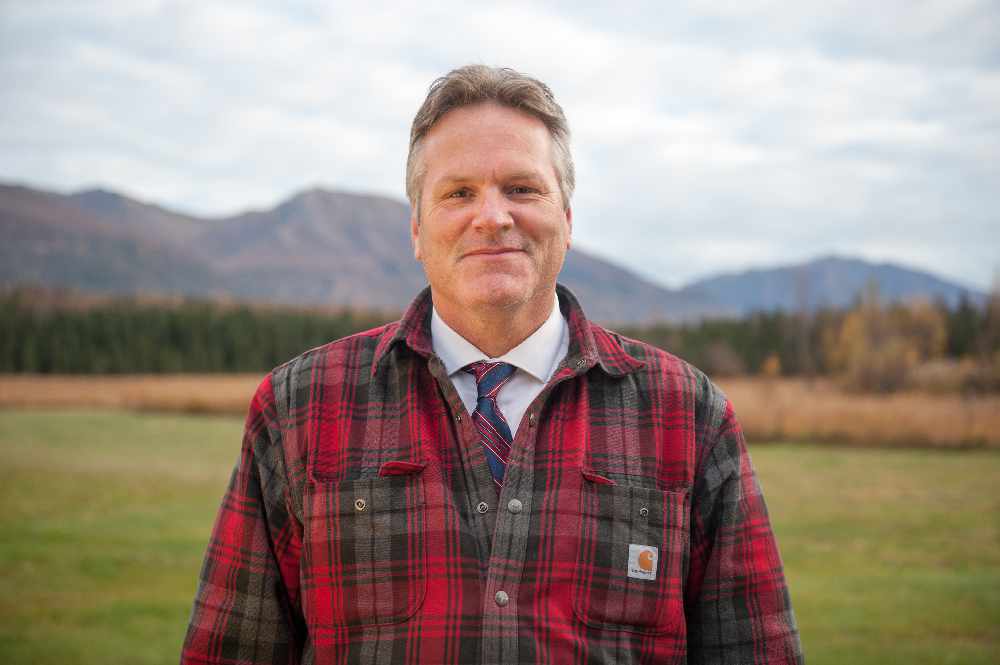 Gov. Mike Dunleavy.
Anchorage, Alaska (AP) - Gov. Mike Dunleavy says his administration is making attempts to "soften the blow" of budget cuts.
He told reporters Thursday his administration is working with the University of Alaska on a multi-year "step-down approach." He did not get into specifics but said budget officials would present a plan to the Board of Regents next week.
Dunleavy vetoed $130 million from the university system's budget, a cut the system president has called devastating. A bill that passed the House this week that seeks to reverse many of Dunleavy's vetoes would restore $110 million of that cut.
Dunleavy says he'll wait to see what the Senate does with that bill.
Dunleavy credits his vetoes with forcing a conversation about the path Alaska needs to go down to address its ongoing deficit.