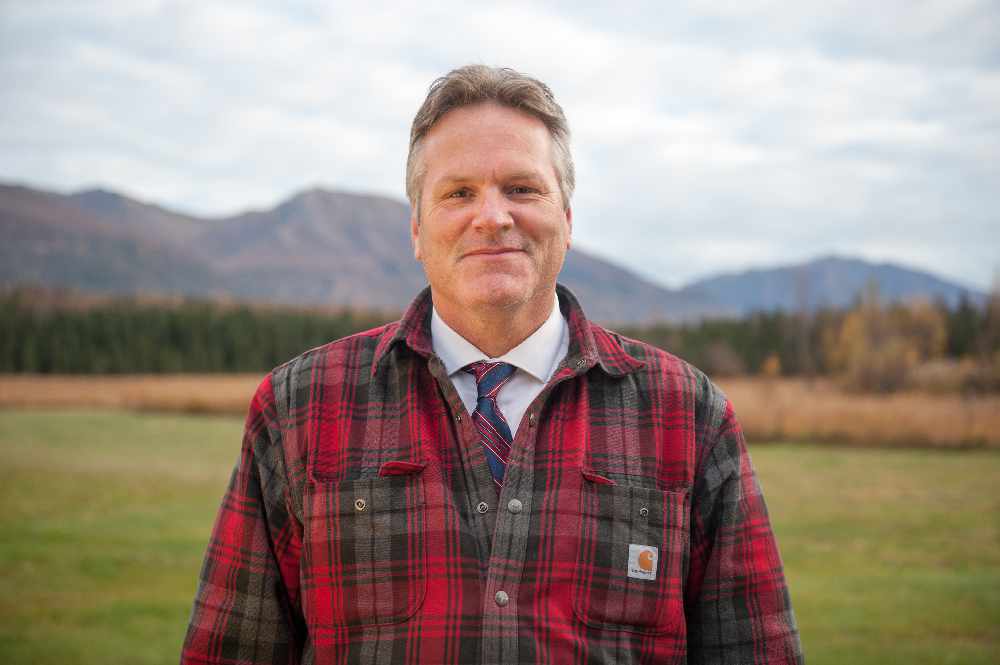 Gov. Mike Dunleavy
Juneau, Alaska (KINY) - Gov. Mike Dunleavy vetoed more than $700 million from the budget, mostly from the capital budget.
While the governor assented to a $3,200 PFD/energy rebate payout to Alaskans, he did veto a significant chunk of the budget this year.
Among the vetoes are portions of the Alaska Long Trail, $1.5 million for public broadcasting in rural Alaska, $4 million (of $5 million total) for child care assistance, $4 million (of $5 million total) for the Alaska Housing Trust to address homelessness, $62.5 million for major maintenance in schools, $4.3 million to Food Bank of Alaska, $1.4 million for senior and disability services, $22.5 million for statewide deferred maintenance, $2.6 million for Technical Vocational Education Programs, $52 million to refill the college scholarship fund, $27 million for University of Alaska deferred maintenance, and salary increments for court system employees.
The largest single cut was $89.3 million to fund public employee pension and retirement liabilities.
The governor also vetoed $340,000 for Alaska Native Arts Economy and Workforce Training.
Gov. Dunleavy did sign onto the forward funding of K-12 education, $57 million in one-time education funding for Alaska Reads Act implementation, full funding of school bond debt reimbursement, full funding of senior benefits, and full funding of low-income heating and energy assistance.