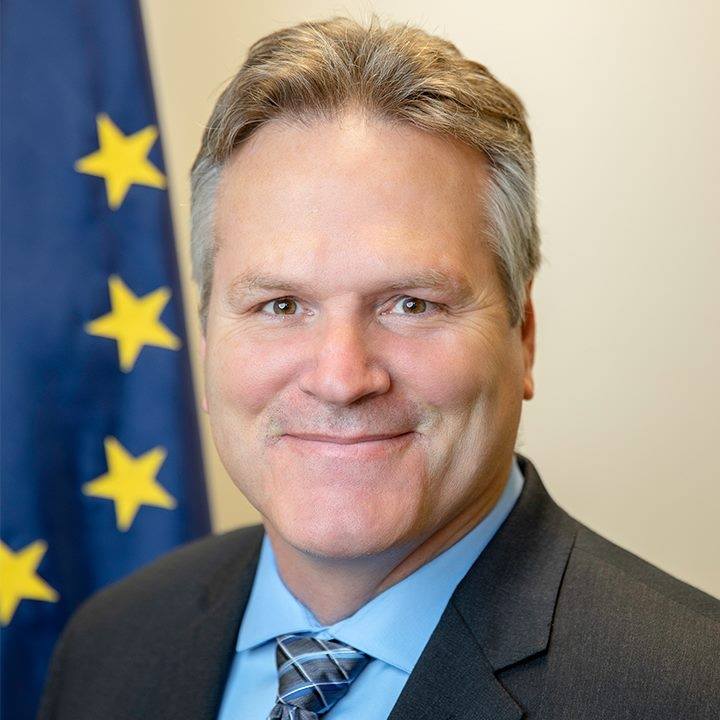 Alaska Gov. Mike Dunleavy.
Anchorage, Alaska (KINY) - There are no positive cases of the virus in Alaska.
Gov. Mike Dunleavy said the state is focused on making sure Alaskans are safe. So far 23 Alaskans have been tested.
Health officials said they are more concerned about the elderly especially those with underlying medical conditions like heart disease, lung disease, and diabetes.
"We have the resources to fight this issue. We are all working together. Don't shake hands, don't be in a large group if you don't have to be," he added.
Health Officials add that the virus doesn't seem to impact children as severely.
The State Department has urged U.S. citizens to not travel on cruise ships. They warn that passengers on the hulking vessels are more likely to contract the coronavirus infection and could be subject to quarantines and other international travel restrictions.
Gov. Dunleavy said he felt this would impact cruises to the Caribbean from Florida and that there is time to work with the cruise ship industry and the federal government so it doesn't impact Alaska.
He expressed confidence that there will be protocols and policies in place so that cruise ship passengers are safe.
Dunleavy added he felt the oil price reductions, the loss of investments related to the Alaska Permanent Fund, and the issues with the cruise ship industry will be momentary glitches and not long-term problems.
"There is nothing there to panic about. The economy is still strong. I think the economy will come back strong sooner than later. We will have no knee jerk reactions and this is not the end of the world," he added.
Department of Health and Social Services Commissioner Adam Crum said the state is expected to receive $4.5 million from the federal government. He said they plan to focus on rural areas and underserved areas.
He noted they have been hiring public health nurses to assist in rural areas, "We look forward to having boots on the ground to see and access the situation that these rural areas have."
Chief Medical Officer Dr. Anne Zink said there has been a tremendous effort from local governments, the media, primary health providers, public health clinics and others to keep Alaska safe.
"We should expect more cases. We are acting as if we already had cases. We are working with hospitals and encouraging good hygiene and good hand washing to be prepared."
Zink was asked if the virus is here already. She said they have focused on trying to test the right patients. They now can test over 500 people.
"We are expecting the virus here, I have no prediction on an X number of people. Every single Alaskan is very important," she added.
Another tip is to wash off surfaces and to emphasize cleaning at home and in the workplace.
Dr. Zink said this problem will not be stopped by vaccines or treatment but by prevention, awareness, and cleaning.
.