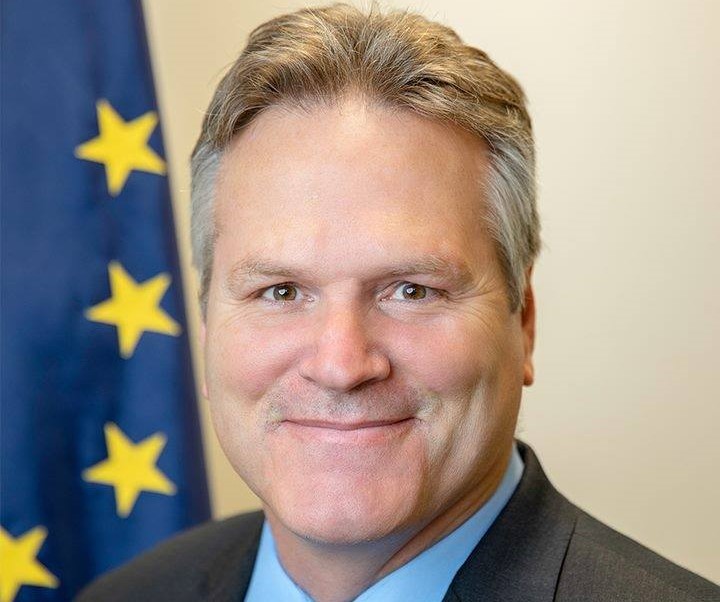 Gov. Michael J. Dunleavy.
Juneau, Alaska (KINY) - Governor Michael J. Dunleavy has appointed Kristen Stohler of Palmer to fill a judicial vacancy on the Palmer Superior Court.
Stohler has over 12 years of legal experience in the state of Alaska. Since 2011, she has run a private practice in Palmer with a focus on domestic relations cases, and has previously worked as a public defender, guardian ad litem, and parent's attorney in Child in Need of Aid matters.
According to a press release, Stohler has additional experience working in therapeutic courts and with the Palmer Early Resolution Project. She received her BA in Political Science from the University of Vermont in 1996, and received her Juris Doctorate in 2006 from Vermont Law School where she graduated cum laude.
On March 21 Gov. Dunleavy announced his selections to fill four Alaska Superior and District Court Judgeships. At that time, Governor Dunleavy declined to fill a second vacancy on the Palmer Superior Court, citing his desire to receive additional information regarding the nomination process from the Alaska Judicial Council.
Days later – following a "fruitful and productive" meeting with Alaska Supreme Court Chief Justice – Governor Dunleavy stated that his concerns had "been satisfied" and that he would "soon fill this vacancy from the council's nominees."