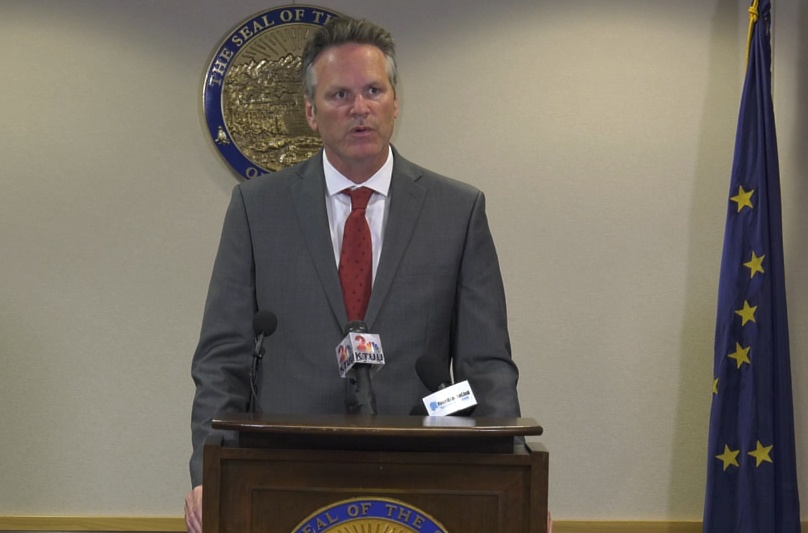 Gov. Mike Dunleavy.
Juneau, Alaska (KINY) - Governor Mike Dunleavy has announced the appointment of Samantha Cherot as Alaska Public Defender, filling the position vacated in April by Quinlan Steiner.
In accordance with state law, Ms. Cherot was selected from a list of three applicants provided to the Governor by the Alaska Judicial Council on Aug. 20, and will serve a term of four years upon Legislative confirmation.
"All three individuals put forward by the Council were highly qualified, but Samantha Cherot stood out as someone with the presence, skill set, and experience to excel in this position," said Dunleavy. "Not only was I impressed by her commitment to public service, but her focus and approach towards caseload management and prioritization. I congratulate Ms. Cherot on assuming the role of Public Defender and wish her all the best."
Cherot has been an Alaska resident for 32 years, and has practiced law for nearly twelve years. She graduated from California Western School of Law in 2007, and most recently worked as an assistant public defender in Anchorage.