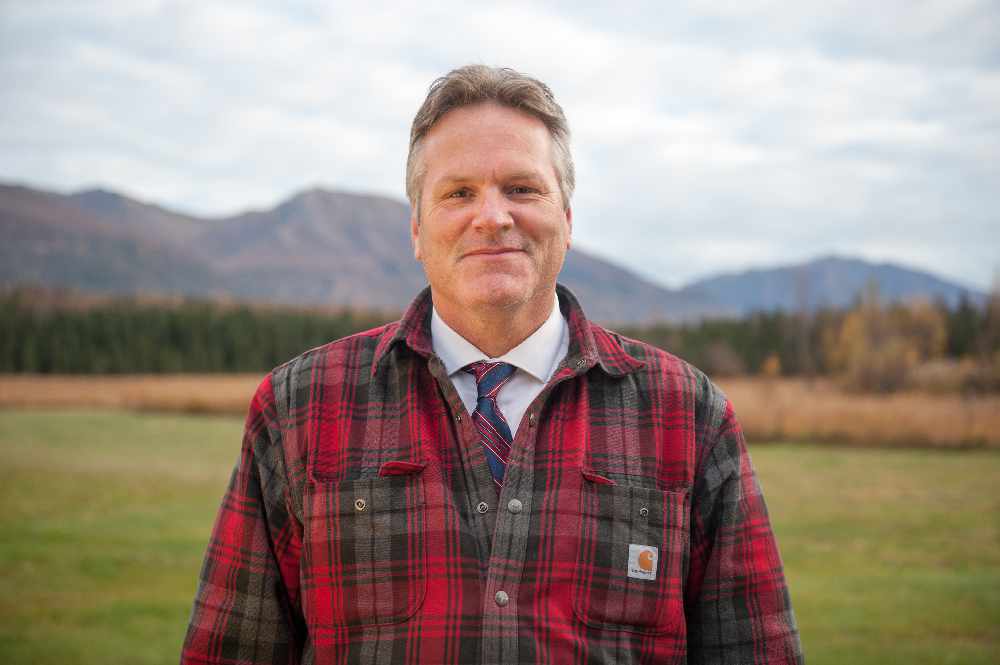 Alaska Gov. Mike Dunleavy.
Juneau, Alaska (KINY) - Alaska Gov. Mike Dunleavy has called for a special session of the 31st Alaska Legislature.
Governor Dunleavy made the call during a press briefing on Wednesday evening at the Alaska State Capitol. The call will be on criminal reform, both the capital/operating budgets and mental health budget, the PFD and education funding. The proclamation will be announced later Wednesday night.
The governor has repeatedly called on the legislature to pass a state operating budget, his landmark crime legislation, and a host of other bills.
Dunleavy said he had expected faster action on the budget, crime package, dividend and education funding or "we'll have to have a special session."
He has called for lawmakers to include in the budget school funding. Legislative leaders have balked, standing behind their actions last year in approving money for the coming year as valid.
Senate Democratic Leader Tom Begich (D-Anchorage) issued a statement after Gov. Dunleavy announced a special session before the Legislature adjourned:
"We are disappointed that the Governor is issuing this call before we have completed our work," Begich said. "It is the responsibility of the Legislative leadership in the House and the Senate to pass a budget, address crime and safety, and resolve the Dividend. The Senate Democrats have worked with our colleagues to resolve these issues before the end of the constitutional session limit. We expect them to be resolved and will continue to work towards the end. It is what all Alaskans expect of us. We are doing our part."
The state capital budget and a sweeping crime package also have to be finalized. Sen. Cathy Giessel said she expected resolution on the crime bill Wednesday.
Lawmakers could also extend the session an additional 10 days if needed.
Dunleavy, who had been making a push for proposed constitutional amendments related to spending, taxes and the dividend, said there would be time to work on those over the next year. Those measures haven't gotten much traction with lawmakers.