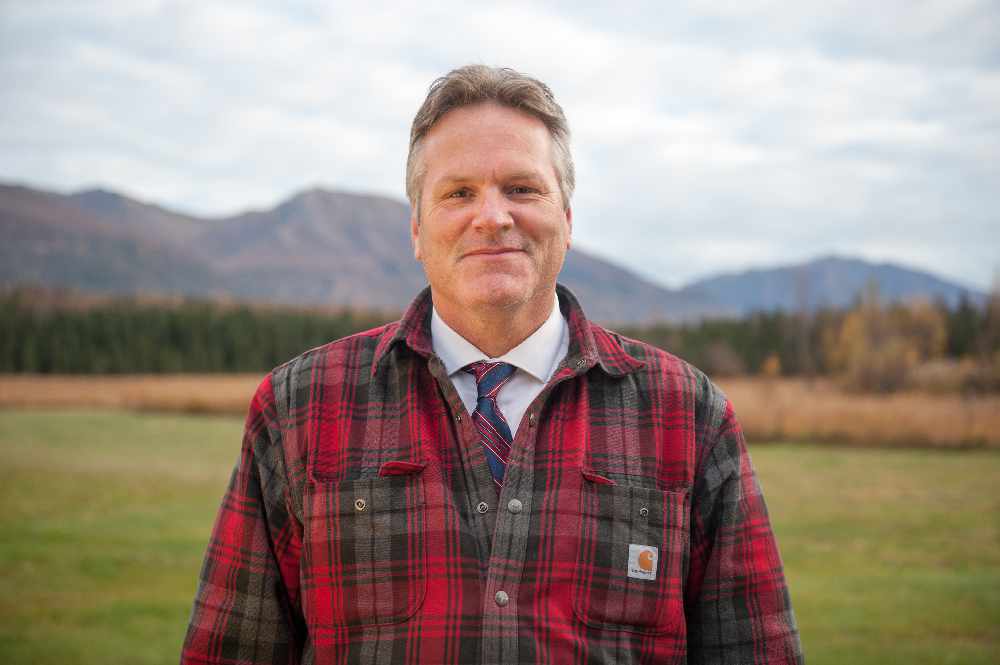 Gov. Michael J. Dunleavy.
Governor Michael J. Dunleavy has accepted the resignation of the Chair and Vice Chair of the Alaska State Commission for Human Rights and announced his selections to fill their vacancies.
According to press secretary Matt Shuckerow, the duo of A. Debbie Fullenwider of Anchorage and Cynthia Erickson of Tanana will fill the seats, effective immediately.
"Today, I accept the immediate resignation of the Chair and Vice Chair of the Alaska State Commission on Human Rights," said Governor Dunleavy. "Following recent events, and the Commission's failure to restore the public's trust by taking appropriate action, I believe making changes are necessary to take the commission in a new direction. I have faith our new appointees will stand up for all Alaskans who may be unfairly treated, and will take their responsibilities with the seriousness they deserve."
Erickson, of Tanana, is a graduate of University of Alaska Fairbanks. She is an experienced businesswoman, owning a number of businesses including Tanana Commercial Co. LLC, Tanakon Bed and Breakfast, and Alaska Business Consulting. Ms. Erickson started her own non-profit, My Grandma's House 'Setsoo Yeh,' working with and improving the lives of children throughout Alaska. She has further experience serving Alaskans as a legislative aide and currently serves on the State Suicide Prevention Council.
Fullenwider, of Anchorage, has an extensive background in serving the Native Alaskan community. She has served in leadership positions with Eklutna Inc., including the position of President. As a former Director of Cook Inlet Region Inc., Ms. Fullenwider served its shareholders for more than 13 years. She has also served as a former Director of Cook Inlet Tribal Council and was associated with the Council for over 25 years. Additionally, she has served on a number of State Commissions, including the Alaska Post-Secondary Commission and the Alaska Equal Rights Commission.
Erickson's term begins April 10 and expires on March 1, 2021 and Fullenwider's term begins April 10, 2019 and expire on March 1, 2023.