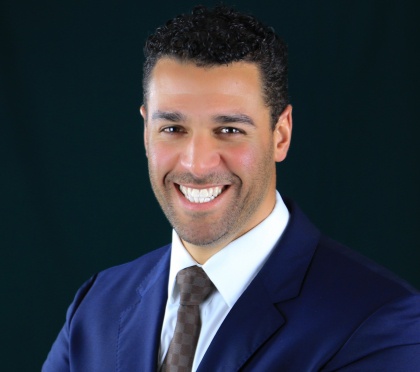 McHugh Pierre (Courtesy Photo)
Juneau, Alaska (KINY) - McHugh Pierre was named interim President and CEO of Goldbelt after Elliott Wimberly took a leave of absence.
The Board of Directors made the move on Saturday.
Pierre said he was honored and humbled to take the job but stressed it was for a short time, "We are on track for a fantastic 2019. We met our expectations for 2018. It is for a short period of time. With the staff, training and commitment of all our employees, we are on a good track and business will proceed as normal."
He said the Board approved business objectives for 2019 and they will continue on their path and reach their goals.
Pierre said the Mount Roberts Tram will open this Saturday with a Discover Alaska event with Uncruise.
"It is going to be a busy year, an exciting and prosperous year and we are really looking forward to it."
"We are hopeful that our President/CEO comes back very quickly. We want to maintain all the approved projects and goals for 2019."
Pierre said Goldbelt employees across the country are doing a fantastic job.
In December, Goldbelt Incorporated announced its selection as one of eight companies that will perform work for the U.S. Army in human resources. The contract is the largest in the history of the company.
The contract is designed to provide human resources assistance to the Army with issues like access card issuance, benefit paperwork processing, hiring civilian support staff and more. The performance period is five years with one five-year extension.
The ceiling over 10 years of work for the contract is $6.1 billion.
Goldbelt Glacier-Health Services is the contract awardee, with other Goldbelt family of companies working as subcontractors to include: Frontier, C6, Peregrine, Goldbelt Security and other independent subcontract business partners. Goldbelt will immediately start bidding on new work under the contract and expects to grow annual revenues by $150 million per year.