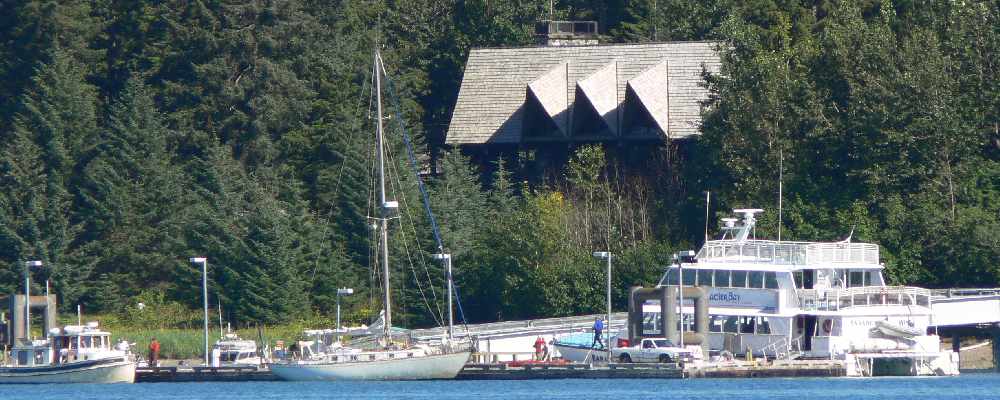 The docks at Bartlett Cove.
Juneau, Alaska (KINY) - The National Park Service has approved a plan for managing the Bartlett Cove area of Southeast Alaska.
That plan features a more extensive and durable trail network, one new consolidated visitor facility and historic Glacier Bay Lodge rehabilitation, combined with commercial service model changes for a sustainable operation.
"The front country plan will help the park maintain the viability of the lodge and the relevance of the park to changing visitor needs," said Park Superintendent Philip Hooge.
The decision and final plan, in the form of a Finding of No Significant Impact was signed by Bert Frost, Alaska Regional Director, on June 13, and is available at go.nps.gov/GLBA_FMP.
While completion of the plan is a significant milestone for Glacier Bay National Park and Preserve, Park officials invite members of the public to comment as conceptual plans become more defined and refined for implementation, either by monitoring the project webpage, or by contacting the park by email to subscribe to the planning notification list at glba_public_comments@nps.gov.
Further information is also available by contacting Glacier Bay National Park at (907) 697-2675 and is available on the National Park Service Planning, Environment & Public Comment website at parkplanning.nps.gov/projectHome.cfm?parkID=12&projectID=65312.