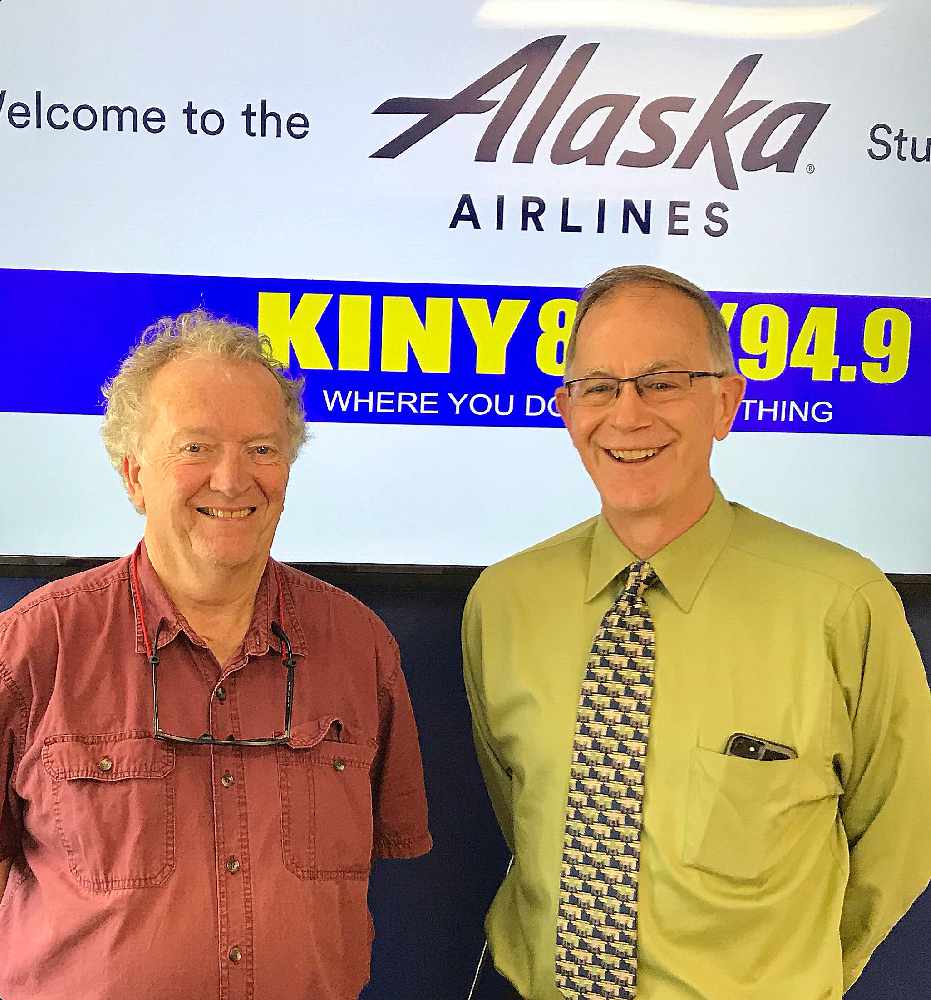 Port Engineer Gary Gillette (L) and Port Director Carl Uchytll
Juneau, Alaska (KINY) - Port Engineer Gary Gillette retires the first of the month following 29 years of service with the City and Borough of Juneau.
He was a guest on Action Line along with Port Director Carl Uchytil who heads up the Docks and Harbors Department. He started out in the Community Development Department. He moved to the Engineering Department where his major project was the renovation of Juneau Douglas High School.
Gillette joined the Docks and Harbors Department in 2008 and he said he's proud of accomplishments there. He specifically mentioned the Auke Bay loading facility. the Statter Harbor launch ramp, the cruise berths downtown, and the new art along the docks. "I think there was something like $150 Million worth of work that was done while I was there."
Uchytil said twenty years from now people will look back at work that was done in the last decade under the guidance of Gary that brought transformational changes along the waterfront from the new cruise ship dock to the small boat harbor re-capitalization. "They'll look back and see all this work that I'm sure will still be in good use and in good standing and I'm sure 30 years from now the harbor staff that will be tasked with maintaining it will look back and say 'Those are smart things that the port engineer did.'"
Uchytil said advertising for the port engineer position is out until mid-August. At that point, he'll convene a board to conduct interviews. He's sure they will make a good appointment but whoever is selected will have big shoes to fill.