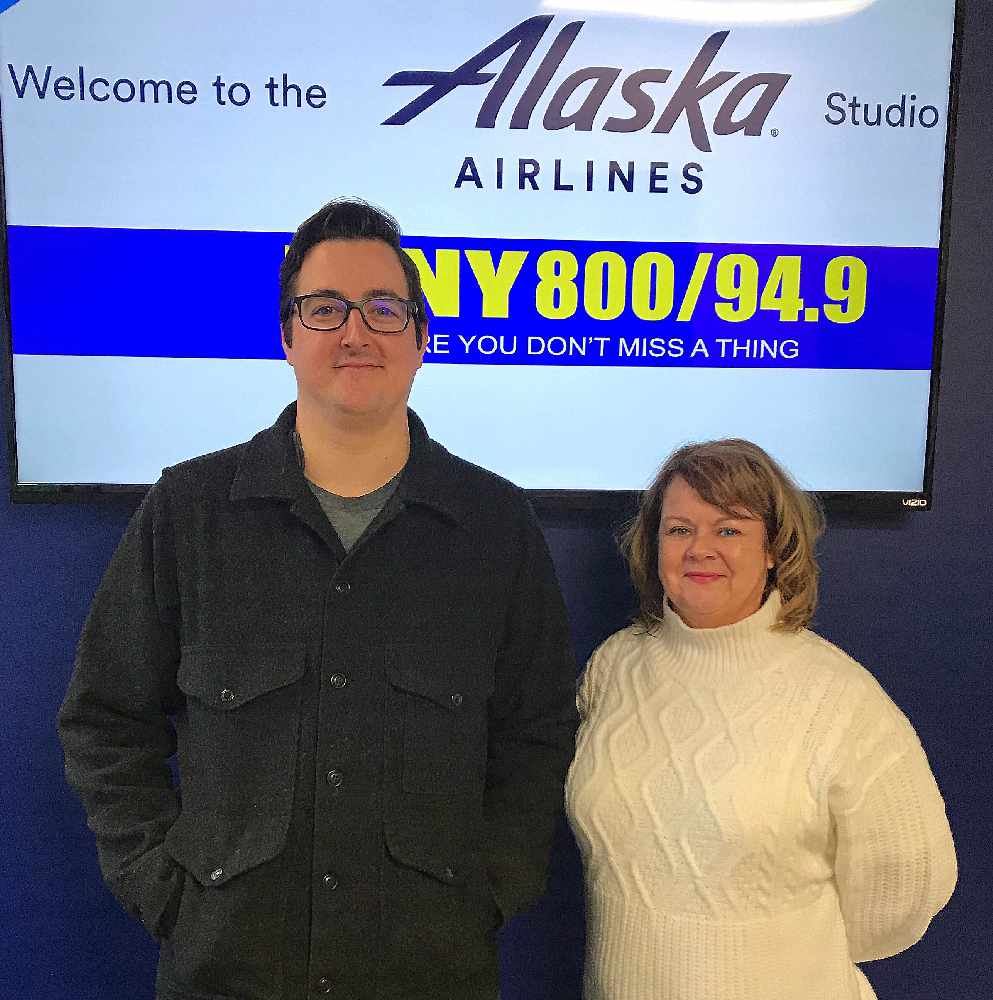 Jeff Arnold and Midgi Moore of the Downtown Business Association.
Juneau, Alaska (KINY) - Arguably one of the main highlights of the year for downtown Juneau is coming up Friday.
Its the Gallery Walk organized by the Downtown Business Association. Midgi Moore, the association's vice president, was among the guests on Action Line. "Gallery Walk is from 4:30 to 8:30 and we're super excited this year. We are closing down Front Street like we have in the past. We actually reached out to quite a few non-profit associations and groups and we have booths available for them. Moore said some of the groups that will be there include the Southeast Alaska Conservation Council, the Juneau Cycling Club, the Juneau Roller Girls, Juneau Douglas High School Cheer Team, the Elder Rock Lighthouse Preservation Association, the Jensen Olsen Arboretum, the CBJ Downtown Blueprint project, and the International Brotherhood of Electrical Workers. Also, a new face painting member will have a booth on Front Street.
There's something new this year, according to Jeff Arnold, a member of the association's Promotions Committee. He said the space in Merchant's Wharf that houses the Alaska Fish and Chips company's Flight Deck which is closed this time of year will be opened to present a gallery of adoptable pets available from the shelter operated by Juneau Animal Rescue. He said all proceeds will go to Juneau Animal Rescue. "It's something I'm a little passionate about so I'm excited about it."
The association is also sponsoring Kids Day again this Sunday from 11 to 4 at various locations. The event is aimed at helping kids purchase gifts for their friends and family.