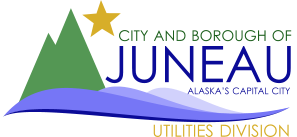 Juneau, Alaska (KINY) - The Assembly Finance Committee this week tabled discussion on future water and wastewater rate increases until July in view of competing plans from the Utility Advisory Board and Manager Rorie Watt.
The last of the increases approved for a five year period was implemented last July 1.
The board is recommending a four percent increase for both utilities for each of the next five years beginning this July 1, but Watt said on Action Line that he has thrown some cold water on that plan. He wants to go with a two percent increase for both in January and then wait 18 months before increasing the rates again and then every July 1st from that point over the next four years.
Watt said on Action Line that he's making that recommendation for several reasons. First, he wants to give ratepayers a bit of a break after enduring increases for the last five years. Secondly, he wants to see out the state budget process plays out.
If need be, Watt said that can come back later and propose something more aggressive at a later date.