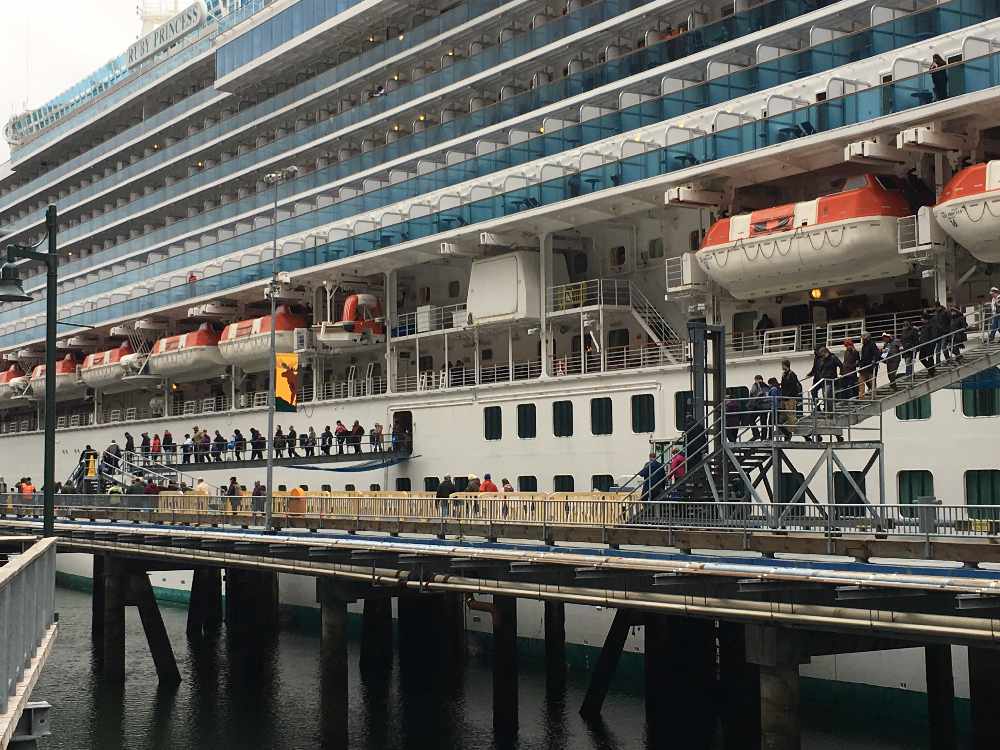 Juneau, Alaska (KINY) - The fate of the tourism industry, especially its fate in Juneau and Alaska, was a topic of discussion at the Juneau Assembly meeting Monday evening.
It's still not clear what the 2021Juneau tourists season is going to look like. The Centers for Disease Control says cruise ships need the permission of the ports to be able to dock anywhere.
At the Assembly Committee of the Whole meeting on Monday night, City Manager Rorie Watt says that whatever Juneau does it needs to be in conjunction with other Southeast communities. "We're part of a system so any decisions that Juneau makes affect how that system works. So the cruise ship industry's general hope is that the port communities can come up with similar ways to approach things."
To further complicate things, cruise lines owned by international companies are not allowed to only dock at U. S. ports. Typically, ships that come to Southeast also go to parts of British Columbia to get around that rule. Watt says that right now Canada still has its ports closed. "So
with the Canadian ports being closed, it's unclear on whether there is a path that can be a legal seven-day itinerary."
Although no one knows how the summer of 2021 will fair, Watt believes there's still a bright future ahead. "I would expect that this 2021 season, while I see a whole lot of question marks, I see a lot of pent up demand. Everybody that we're looking at right now wants to go on vacation. 2022 sounds like a great time to go on vacation so I think that the cruise ship industry has people who they're probably going to be really strong in 2022."