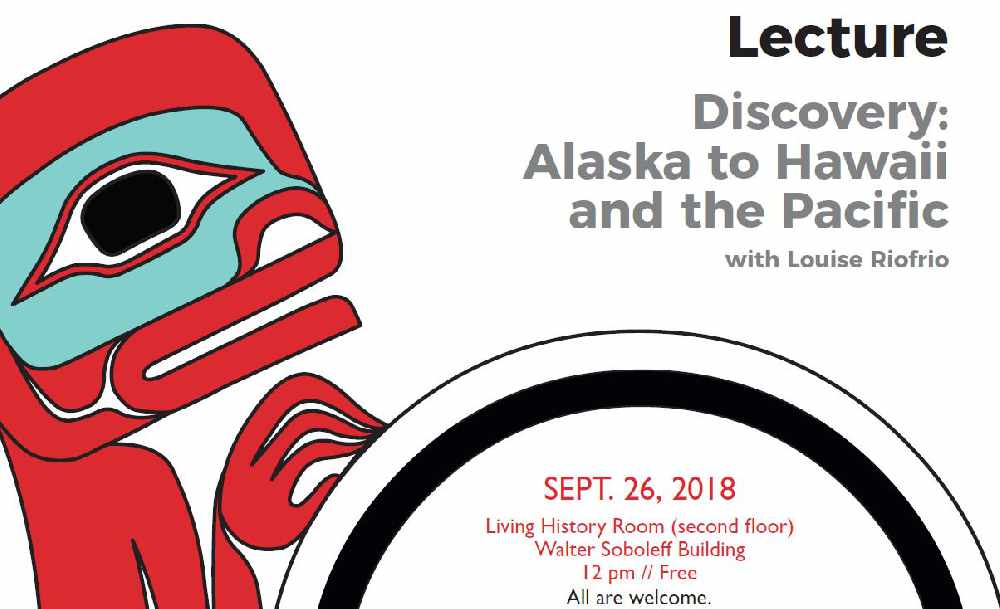 Flyer design courtesy of SHI.
Juneau, AK (KINY) - The Sealaska Heritage Institute is sponsoring a free lecture next week that will explore the idea that Alaska Natives could have been the first Polynesians after Tlingit, Haida, and Hawaiians sailed across the Pacific in ancient times.
"Discovery: Alaska to Hawaii and the Pacific" will be held at the Walter Soboleff Building on Wednesday, September 26th at 12 pm. It will be hosted by author and scientist Louise Riofrio and will be based on the work in her book of the same name.
"The origin of Pacific peoples is a mystery that passes through the land of the Tlingit and Haida. Hawaiian oral history tells of ancestors voyaging to and from Alaska. DNA and linguistic evidence tell of people from across the ocean who met and married with Native Alaskans. We will review an ocean of evidence about the great voyages of Native Alaskans," said Riofrio in a statement in the press release on the lecture.
Riofrio studied physics and astronomy at the University of California and San Francisco State University and currently works with an observatory on the Big Island of Hawaii.
Find more information about the book and the author on Amazon.