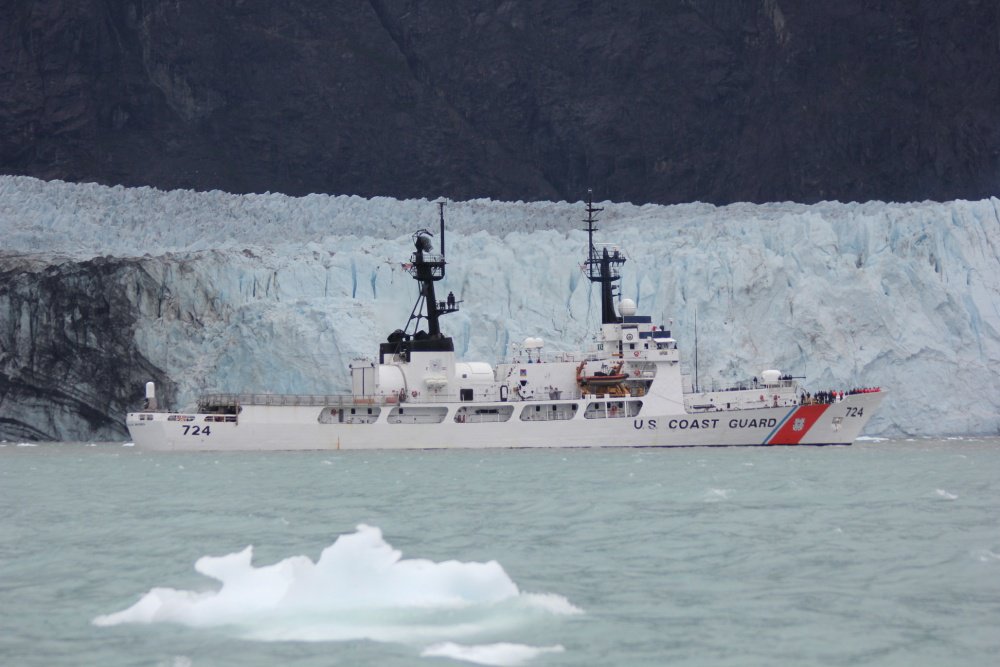 Juneau, AK (KINY) - The Coast Guard Cutter Douglas Munro helped rescue four kayakers in Glacier Bay National Park and Preserve on Sunday.
Those kayakers had activated a personal beacon after one of their own overturned their kayak. The cutter crew were able to pick up the kayakers, determined that there were no medical concerns, and took them to Juneau. The Air Station Sitka MH-60 Jayhawk helicopter aircrew had been mobilized and the Douglas Munro was diverted to the scene.
The Douglas Munro had actively been patrolling the area and noted that they were thankful that the kayakers had been equipped with an emergency beacon as that tool was paramount in finding them quickly.
The Douglas Munro is homeported in Kodiak, Alaska. The crew is currently deployed on a three month patrol that will encompass the Bering Sea and the Arctic Ocean as part of Operation Arctic Shield 2018, and the Gulf of Alaska.