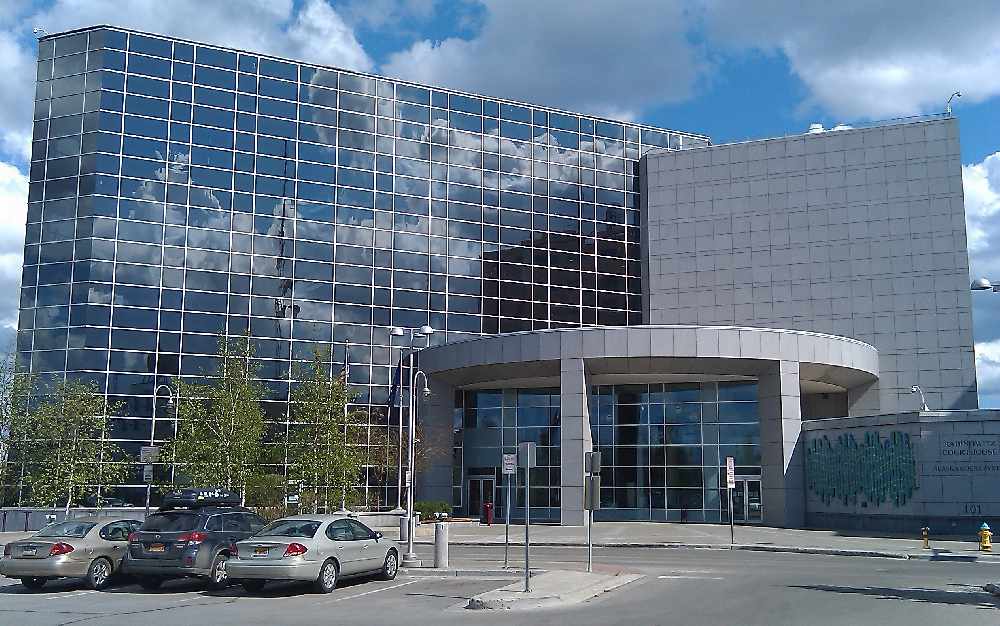 The Rabinowitz Courthouse in Fairbanks.
Fairbanks, Alaska (KINY) - Former North Pole Rep. Al Vezey has filed a lawsuit against current legislative leadership for its decision to hold a special session in Juneau.
Vezey says he's asking courts to force House Speaker Bryce Edgmon and Senate President Cathy Giessel to follow the law.
The filing can be found here.
Gov. Dunleavy designated Wasilla Middle School as the location for the session beginning July 8, but the legislature's presiding officers have called their members to work in Juneau.
While state law allows Dunleavy to choose the session site, legislative leadership has cited the separation of powers outlined in the state constitution.
Vezey, along with attorney Bill Satterberg, filed the suit filed Wednesday. The former lawmaker says he's also challenging the constitutionality of any action taken by legislators in Juneau this session.
Vezey served three terms in the Alaska House, from 1993 to 1998. Now, as a citizen, he says he's unhappy with the job state lawmakers are doing.