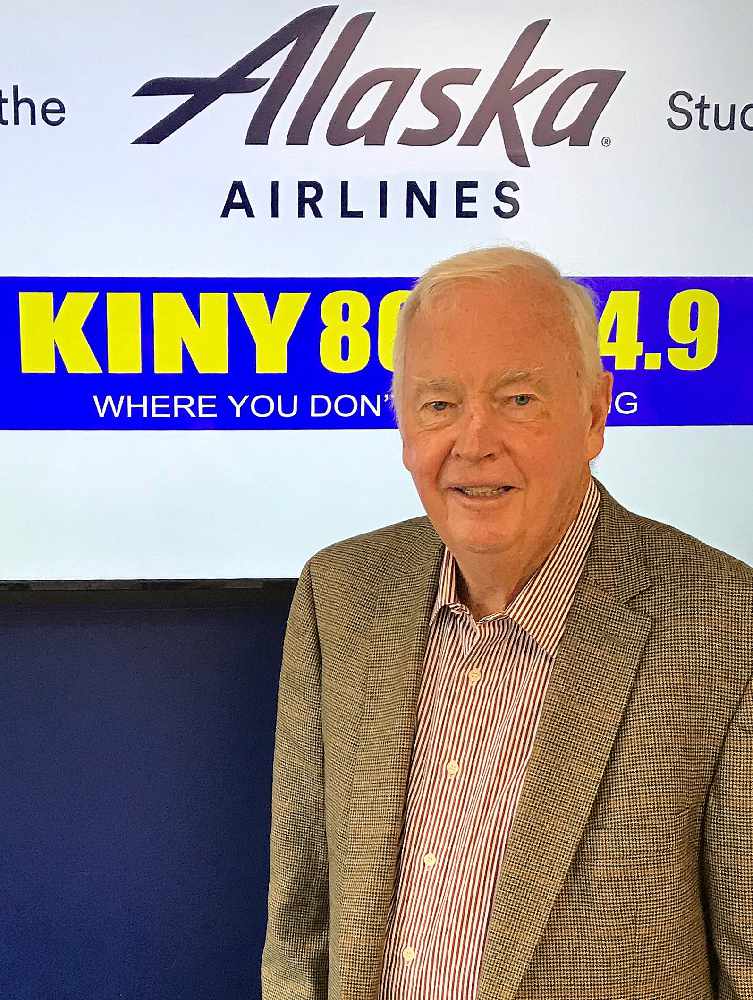 Juneau, Alaska (KINY)- Former Governor and U. S. Senator Frank Murkowski had a lot to say about the future of the Alaska Marine Highway while a guest on Action Line.
He doesn't like the plan put forth by Governor Dunleavy that calls for tying up the ferries at the docks come October. He called it a "worst case basis" and feels something will ultimately come out of the legislative process. But the question, he says, is if it will be viable and strong enough to provide the service.
Murkowski likes the suggestion of the Southeast Conference to turn over the operation to an independent authority. He called it a Southeast problem that has to have a Southeast solution. Murkowski suggested the possibility of another level of government getting involved. He pointed to the Ketchikan Gateway Borough which operates ferries. Whatcom County near Bellingham, Washington, runs the ferry system there. An independent company operates the ferry system the connects communities on Prince of Wales Island. It's a big order, Murkowski says, but feels there's room for innovation. He mentioned the work of a group in Ketchikan now meeting to come up with alternatives.
Murkowski supports the proposal to build a ferry terminal at Cascade Point. He says its kind of an extension of the plan he touted as governor for access roads. He Cascade Point would be a significant step forward for the concept that originated in his administration.