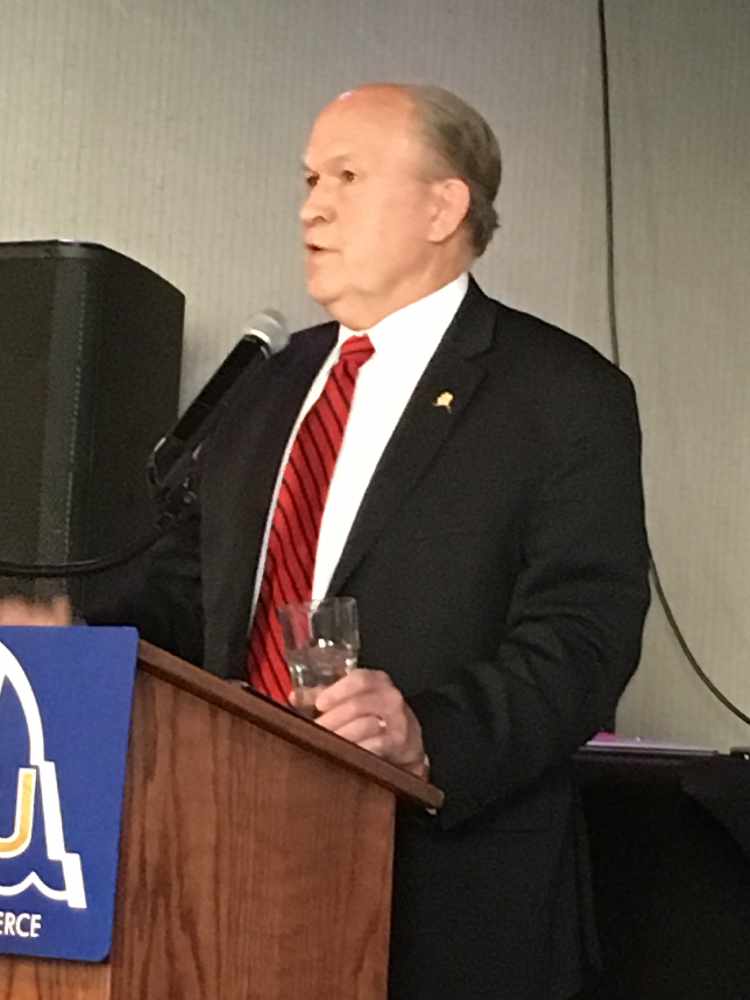 Former Gov. Bill Walker.
JUNEAU, Alaska (AP) — A new private venture headed by a former Alaska governor will attempt to privatize the state's corporation that would bring natural gas to market from the North Slope.
Alaska's Energy Desk reported former independent Gov. Bill Walker will lead Alaska Gasline & LNG LLC with Keith Meyer, the former head of the Alaska Gasline Development Corporation.
Walker spent decades promoting the venture, which he said can deliver jobs, money, and cheap energy to the state.
Walker and Meyer have partnered with Fairbanks entrepreneur Bernie Karl and the Laborers Local 341 union as the only current investors in the endeavor.