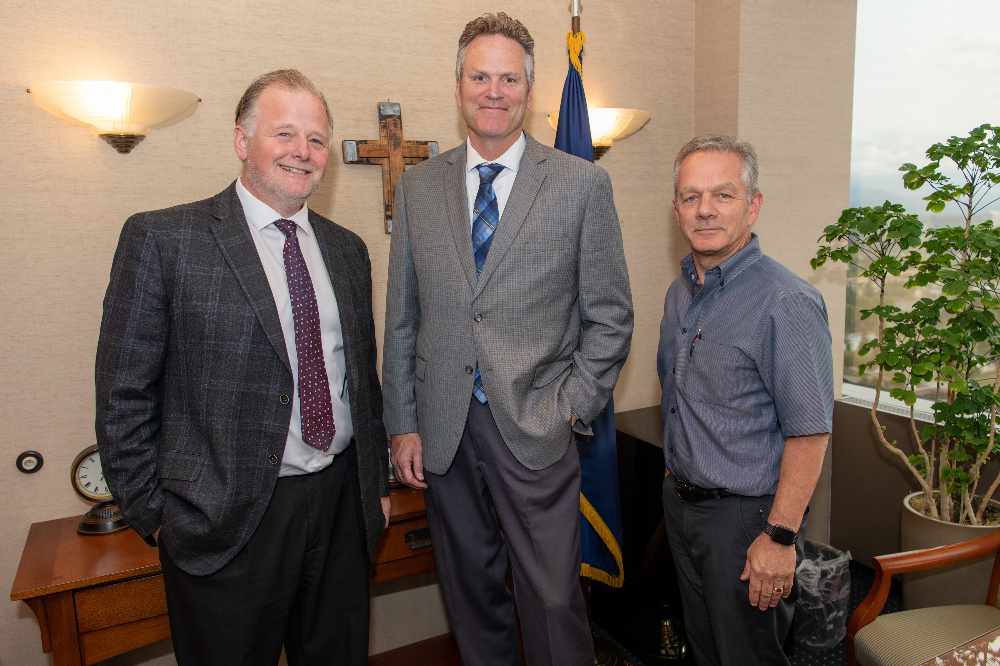 Tuckerman Babcock, Gov. Mike Dunleavy and Ben Stevens.
Juneau, Alaska (KINY) - Tuckerman Babcock, the former chief of staff to Gov. Mike Dunleavy, has retired.
According to a statement from press secretary Matt Shuckerow, effective Friday, Babcock, the Senior Policy Advisor for Strategic Affairs for Gov. Dunleavy, has officially retired from state service.
Dunleavy thanked Babcock for his service.
"I thank my friend and colleague Tuckerman Babcock for his steadfast work in leading my transition and early set-up of my administration. His work and contribution to Alaska over these many years is appreciated and will be greatly missed. I wish Tuckerman nothing but the best in retirement and his desire to spend more time with his family and many grandchildren."
Babcock was replaced recently by Ben Stevens in the chief of staff position.