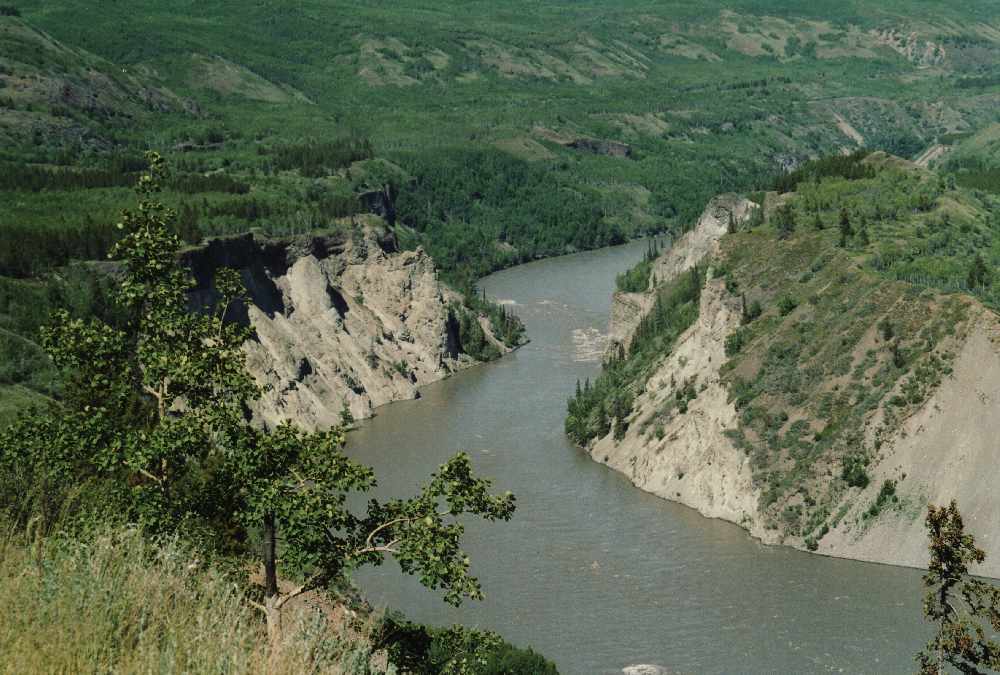 Stikine River.
Juneau, Alaska (KINY) - Low forecasted returns may result in a mid-season closure of the Stikine River Federal Subsistence Sockeye Salmon Fishery, and lower preseason forecasts for Chinook have caused the Wrangell Ranger District to close the Chinook Salmon fishery.
The 2021 preseason forecast for Stikine River Sockeye Salmon is 56,000 fish, which is lower than the 10-year average of over 150,000 fish.
The forecast includes 28,000 Tahltan Lake and 28,000 Mainstem fish.
The escapement objective for Tahltan bound Sockeye Salmon is 24,000 and 30,000 for the Mainstem component.
The USDA Forest Service will be conducting weekly harvest surveys on the river, and they encourage harvesters to participate in voluntary in-season harvest surveys in order to help with updated assessments of harvester success.
Meanwhile, Wrangell District Ranger Clint Kolarich is closing the Federal subsistence Chinook Salmon fishery in the Stikine River May 15th − June 20th.
The preseason forecast for the Stikine River is 9,900 large Chinook Salmon, which is below the escapement goal range of 14,000 to 28,000 large Chinook Salmon.
The Alaska Department of Fish and Game has also taken actions in the State managed fisheries to reduce the harvest of Stikine River Chinook Salmon.
The closure of the Chinook Salmon fishery does not affect other Stikine River Federal subsistence fisheries beginning June 21, 2021.