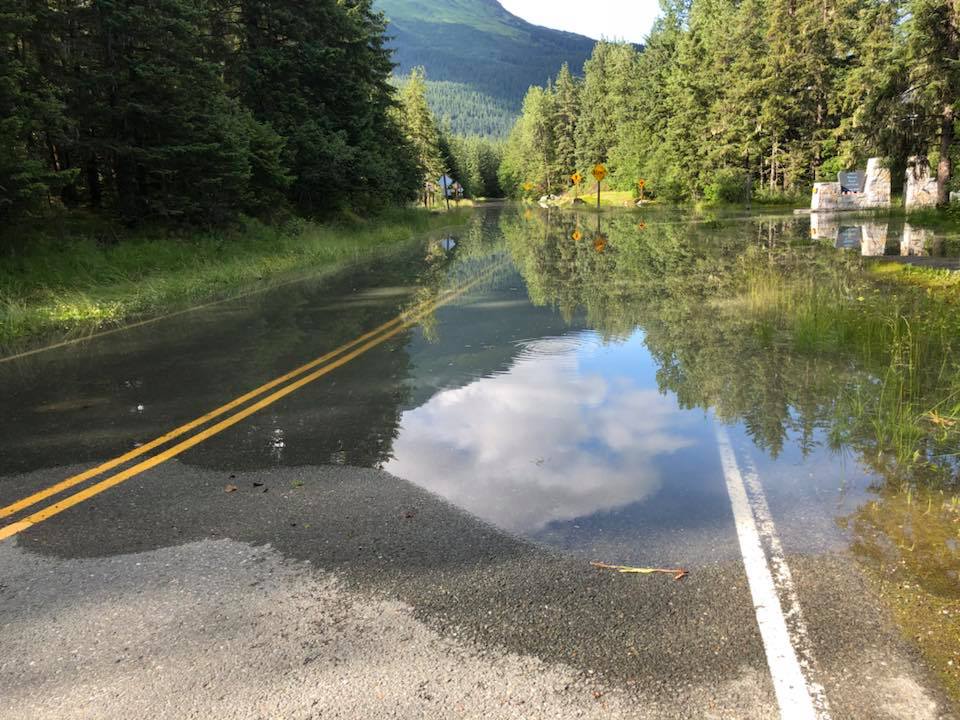 Photo courtesy of Capital City Fire Rescue
Juneau, Alaska (KINY) The Mendenhall River crested at 10.9 feet at 4 pm Thursday and quickly receded, the National Weather Service said.
The flood warning has since been cancelled. They had predicted the river levels to rise to as high as 11.99 feet. The current levels are below 8 feet.
Meteorologist Sharon Sullivan said this was the fourth highest level ever recorded on the river. Skaters Cabin Road was closed and the Mendenhall Campground was evacuated
"Water was over some banks and yards and there were road impacts," Sullivan said.
Sullivan said it was very hard to measure how much water was in Suicide Basin and that was the main reason the levels didn't get as high as predicted. She said residents should still be very careful due to the high water levels.
"Remember our program turnaround, don't drown. Its important to note that floods can happen even when the sun is out," she added.