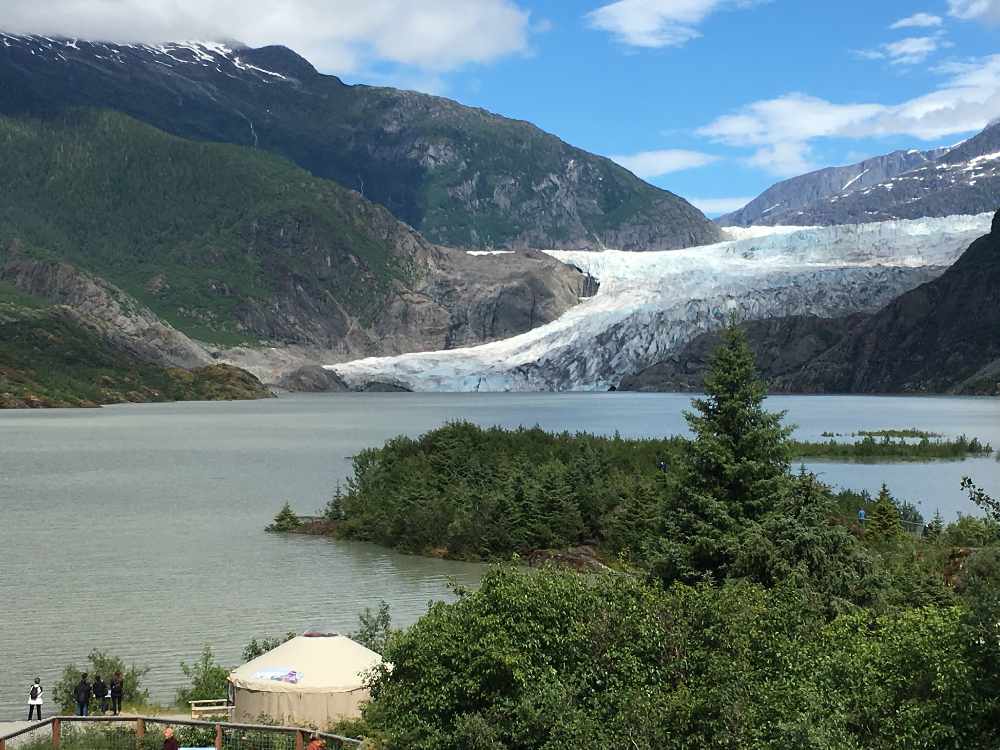 Juneau, Alaska (KINY) A glacier dammed lake outburst is anticipated in the next 24 hours.
The warning impacts areas around Mendenhall River and in the central inner channels and remains in effect until 10 am Friday.
The National Weather Service said increased water from Suicide Basin should be released and could set a record amount. The latest flood stage was just under nine feet. They expect waters to crest at just 12 feet late tonight.
Water is expected to cover Skaters Cabin Road at the West Glacier Trailhead. Water will also flow into the Mendenhall Lake Campground. They also expect View Drive to be impassable with significant flooding to homes and yards in the area.
Meteorologist David Levin said they weren't sure how exactly much water was up in Suicide Basin, "Now that we've seen it drain we can put out a little bit better forecast."
Levin urged the residents there to keep tuned to the updated weather forecasts throughout the day, "There will be significant flooding all around the Mendenhall Lake area. The campground will be evacuated and there will be significant flooding in some areas. We are headed into record territory and we'll find out some new impacts as the water gets higher."