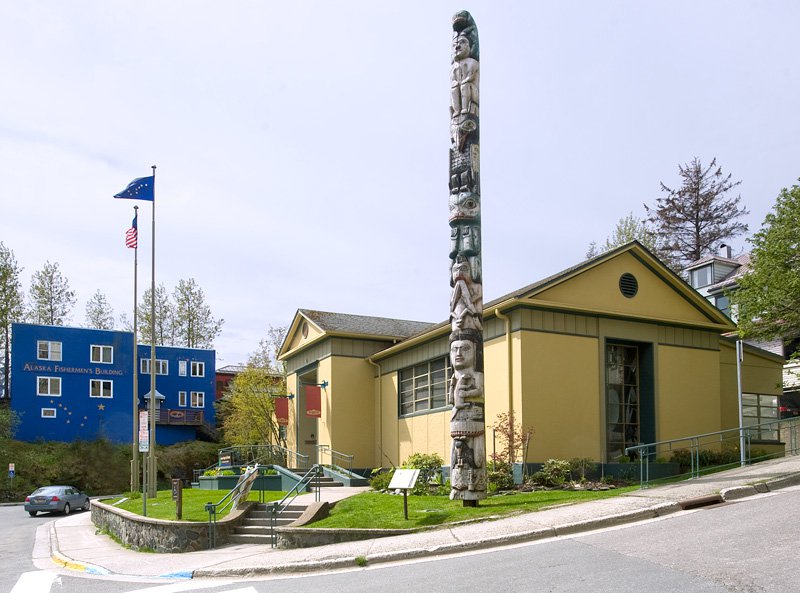 Juneau, AK (KINY) - First Friday will be bringing the 14th Annual 12x12 Community Art Exhibit, which is being titled "Seasons" this time around.
A reception will be held today (April 6th) from 4:30pm to 7:00pm. The exhibit encourages artists of all ages to submit a piece measuring 12x12 inches and will be on view through April 21st. The event will be free to enjoy local artwork.
We talked to Elissa Borges who is the Public Programs Coordinator at the City Museum. She explained the focus on community.
"Being that we are a City Museum that's really focusing on Juneau and Douglas, a part of our mission is to include bringing the community into the museum and this is one way that has been very popular over the years. We have pieces done by elementary school students and a wide variety from a wide range of people in our community in this show."
There won't be just traditional art to enjoy either, Borges told us that there will be some music to help kick off Folk Festival.
"We also will have local musicians performing, which is another way to bring local art to the museum and support local artists, so we have Juneau's own Hot Toddies string band that will be playing to to kick off the Folk Festival as people come in and look at the 12x12s. We're blending music and art; it should be a lot of fun."
Those hanging around the festival and looking for a jam spot, should consider the City Museum.
"The City Museum is also a jam spot for musicians from Tuesday the 10th thru Saturday the 14th, so any musicians that just need a place to come and chat with other musicians or practice their pieces or vocals, they can come to our Gallery during our working hours and create music."
Richard Simpson will also be presenting on the Globalizing Southeast Alaska website come Saturday, April 17th from 10:30 am to noon. The focus is to show how the area has global impacts regarding social, environmental, and historical elements. It was put together in part by Geography and Environmental Studies students at UAS with an aim to construct a spatial history of cruise ship tourism in Southeast Alaska from 1977 to the present. It was funded in part by a Juneau History Grant from the Juneau-Douglas City Museum.