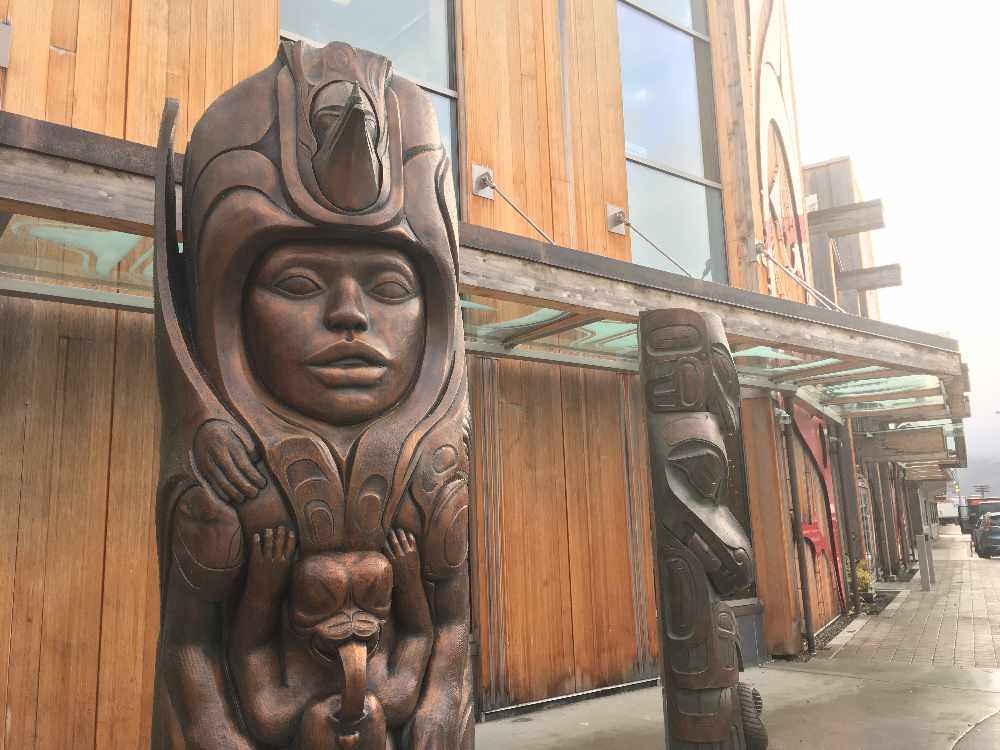 Juneau, Alaska (KINY) - Sealaska Heritage Institute is partnering with Juneau's Perseverance Theatre to write and produce the first Tlingit opera in recorded history.
This original opera will focus on stories from the Tlingit-Russian War in Alaska waged in 1802 and 1804 and be based on historical facts and oral traditions as told from the Tlingit perspective.
The opera, currently untitled, is being written by Tlingit composer Ed Littlefield and Tlingit librettist Vera Starbard.
The partners will offer the first of a series of workshops in April for Indigenous actors and singers to prepare them to perform in the Tlingit language.
Auditions for the full opera production will be held at a later date.
The project began development in December 2020 and is being developed over a multi-year period.
"Though operas are foreign to Tlingit culture, the genre is a natural fit," said Sealaska Heritage Institute President Rosita Worl. "Our people are known for their oratory, singing and storytelling skills. What better way to familiarize people with Tlingit culture and language than to tell a part of our history through opera?"
Sealaska Heritage Institute will offer a two-day online singing and acting workshop from April 11-12, which will be led by composer Ed Littlefield and feature theatre veteran Vishal Vaidya, who will share acting and singing techniques that allow participants to sing with a full and open voice.
Littlefield will teach Tlingit language basics and strengthen performers' connection to text.