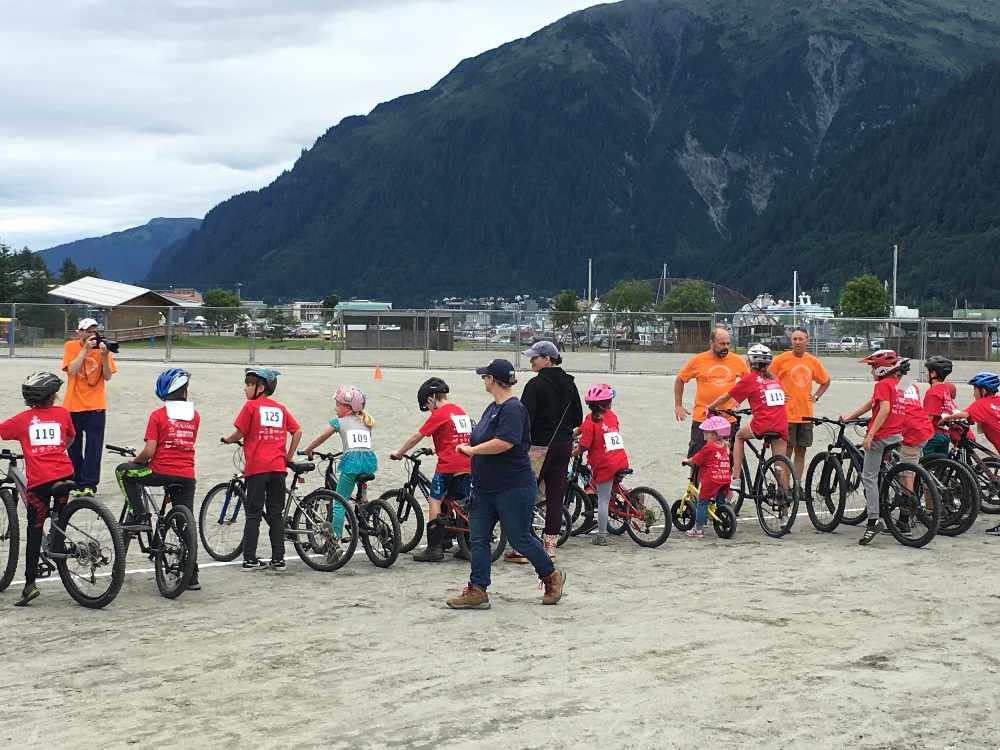 Juneau, AK (KINY) - The first Douglas Dirt Derby brought in about 35 kids to race around a course that was established at Savikko Park.
Kids were eager to show their skills and even the youngest of those gathered were able to put their best foot forward as their parents cheered.
We talked to Coppa Co-Owner, Marc Wheeler who brought up the idea and was the Race Director for the Dirt Derby. The event was brought to John McConnochie of Cycle Alaska, who was all about the idea and from there it quickly became a reality.
"I love biking, obviously John loves biking, and we both really wanted to encourage the love of cycling. We just wanted to help kids get active. We want to see kids embrace an active lifestyle."
Proceeds will go towards fighting diabetes.
"We're using the proceeds to benefit the American Diabetes Association. We were looking at what charity to benefit and there really wasn't one for diabetes prevention in Juneau. It's a big issue with kids these days. We thought it would be a fitting cause."
Wheeler told us that he hopes that the Douglas Dirt Derby can be a regular event.
Update - Wheeler has sent us a list of the race results.
5 - 7 year olds (~1 mile)
1) Henry Maier: 8:42
2) Colin Daniels: 9:27
3) Alexander Andrews: 9:30
4) Woody Collins: 10:21
5) Brooke Taintor: 11:15
6) Saana Amundson: 11:28
7) Rowan Taintor: 11:55
8) Fiona McFarlin: 14:53
9) Nora Fortier: 17:26
Eddy Schwarz: N/T

8 - 9 year olds (~1.5 miles)
1) Logan Fellman: 10:50
2) Angus Andrews: 11:57
3) Keaton Belcourt: 12:38
4) Gavin Holt: 14:34
5) Lochlyn Durrant: 15:06
6) Ysabella Healey: 16:26

10 - 11 year olds (~2 miles)
1) Reed Maier: 12:46
2) Emma Fellman: 14:25
3) Landry Dillingham: 15:00
4) Alder Caouette: 15:01
5) Ferguson Wheeler: 16:34
6) Vincent Hayes: 16:41
7) Jackson Durrant: 18:01
8) Eero Woolford: 18:46
9) Elias Schane: 18:57