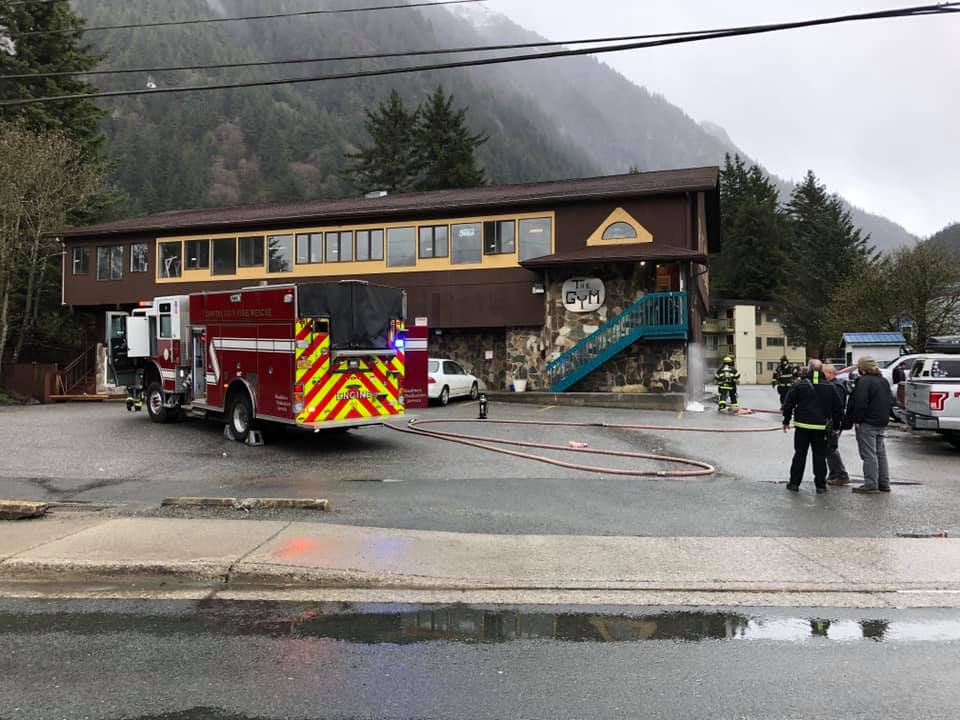 Photo courtesy of Capital City Fire Rescue
Juneau, Alaska (KINY) - Capital City Fire Rescue was called to the building that houses J and J Deli and a gym at 12th and Glacier Monday morning.
Assistant Fire Chief Tod Chambers said he was the first on scene and witnessed flames and smoke showing from one corner of the building.
He said it appeared that personnel from Alaska Electric, Light and Power and the school district initially put out the fire with extinguishers, but the fire came roaring back. The arriving fire department crew doused it with water and had it under control in short order, according to the chief.
He's not sure what was combustible in the exterior storage area...
The Fire Marshal is investigating to determine the cause.
No one was injured, according to the chief who did not have an estimate of damage at this report.
Fire crews were on scene for about 90 minutes.