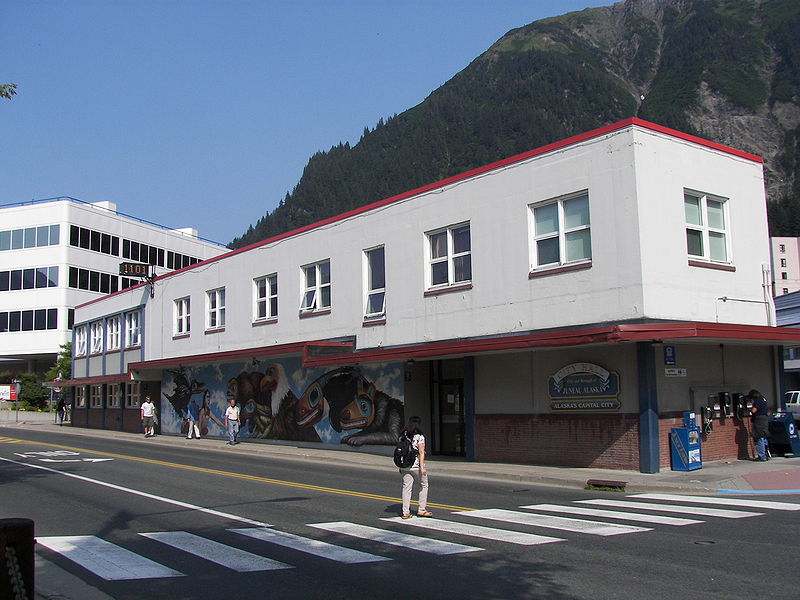 Juneau City Hall in downtown.
Juneau, Alaska (KINY) - The City and Borough of Juneau also held a public hearing regarding several budgetary issues, including an ordinance appropriating $377.16 million dollars in total expenditures, during a special meeting on Wednesday night.
That amount excludes the operating budget of the Juneau School District, which comes in at just over $87.41 million.
If passed, the CBJ budget would include a transfer of $99.82 million from its current balance sheet.
Another ordinance would establish the total mill levy rate at 10.56.
After the special meeting the CBJ Finance Committee met to act on the school-related budget requests, and heard presentations from the CBJ Youth Activities Board, Bartlett Regional Hospital regarding the proposed mill rate, and heard about future debt service.
Regarding the school budget, it anticipates state support in the amount of $46.55 million, federal support of $5.48 million, with user fees, permits, and donations equaling $4.3 million. Student activities fundraising would add another $2.1 million.
The total school district revenue would be $58.44 million, with transfers of funding totaling $26.49 million for operations, special revenue, and student activities. Overall, the school district's budget would see a net funding increase of $82,500 over last year.
The school district is also requesting $1,676,500 for "Outside the Cap." The request would fund programs including food service, student transportation, community schools, high school and middle school activities, and Kinder Ready.
The regular school budget now moves to the full assembly for a public hearing and [possible adoption on May 13. The Kinder Ready request for $300,000 within Outside the Cap was placed into the pending list on the motion of Mayor Beth Weldon.
The next meeting of the CBJ Finance Committee is set for May 8 at City Hall.
The CBJ Charter requires the assembly to adopt the budgets and mill levy rate on or before June 15.