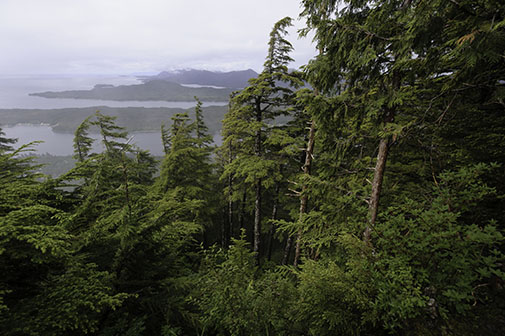 Juneau, Alaska (KINY) - A federal judge has rejected the Trump administration's enormous commercial timber harvest and road-building plan for Prince of Wales Island in the Tongass National Forest of southeast Alaska.
According to Alaska Native News, the judge ruled that the project's approval violated the National Environmental Policy Act, which sets standards for public engagement on federal projects that will alter the environment, and the Alaska National Interest Lands Conservation Act, which requires federal agencies to evaluate how federal use of public lands will affect subsistence uses and needs.
The court found that the U.S. Forest Service "presented local communities with vague, hypothetical, and over-inclusive representations of the Project's effects over a 15-year period." It's not yet clear whether the Forest Service will have to abandon the project entirely because the judge has not yet decided on a legal remedy.
The Forest Service greenlighted a sweeping 15-year logging scheme over a 1.8-million-acre project area across Prince of Wales and surrounding islands in America's largest and wildest national forest.
It would have been the largest timber sale on any national forest in 30 years, allowing for 164 miles of new road construction and the logging of enough trees to equal a forest three times the size of Manhattan.
More than half the logging would have targeted centuries-old trees ― old-growth forests that absorb the greenhouse gas emissions that drive climate change.
Eight conservation organizations, represented by the nonprofit environmental law firm Earthjustice, challenged the logging plan on the grounds that, among other claims, it had violated the National Environmental Policy Act, which gives people a say in government actions that will affect their communities.