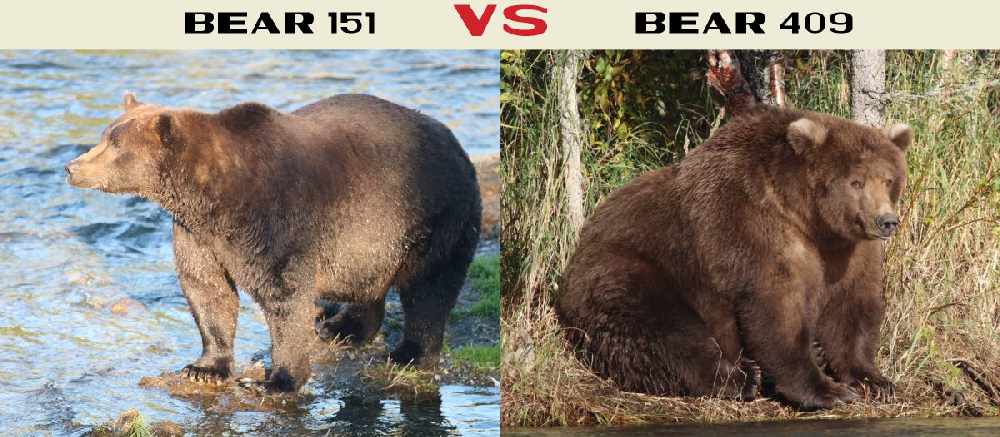 Image courtest of Katmai National Park
Juneau, AK (KINY) - A fun and educational competition from the Katmai National Park & Preserve rangers has come to a close.
Fat Bear Week is akin to a March Madness bracket, where people vote on their favorite tubby teddies online. The winner was determined on Tuesday afternoon. The weeklong event matches up with bears stocking up for the winter and for brown bears the transformation can be drastic. These bears eat so much so that they can hibernate through the winter, spending six months or more sleeping it off and surprisingly emerging from their caves healthy and ready to start again. Katmai rangers frame all the fun with educational facts about the bears and their live cams are some of the most popular available.
While the Katmai rangers have been doing this for the past four years or so, Fat Bear Week really took off this year with multiple online media outlets picking up the story and following the brackets closely.
We chatted with Mark Kaufman with Mashable, who has done work with the Katmai rangers in the past, but now is a science reporter for the popular website and has been covering Fat Bear Week.
"It's likely that this is the first year that the media has really latched on to Fat Bear Week. We've been sort of obsessively covering it at Mashable as part of a series. I think that kind of stoked a lot of interest in it."
Kaufman worked with some of the bears being documented for the event and he tells us that they can become as large as over 1000 pounds.
"Unlike the Yellowstone grizzlies, these Katmai bears are able to capitalize on some of the richest runs of salmon on the planet. These sockeye salmon are around 4,500 calories each and some of these bears will much on over a dozen of them in a few hours."
The finals came down to bear 409, a massive sow, and bear 747 which was a gargantuan boar. With the votes tallied, the bear with the most fabulous flab was bear 409 Beadnose. She had over 6,000 votes compared to 747's almost 3,000 votes on Facebook.
The Katmai National Park has one of the densest brown bear populations in the world. More information and bear live streams can be found on the Katmai National Park website. Find Mashable's Fat Bear Week coverage on their website.