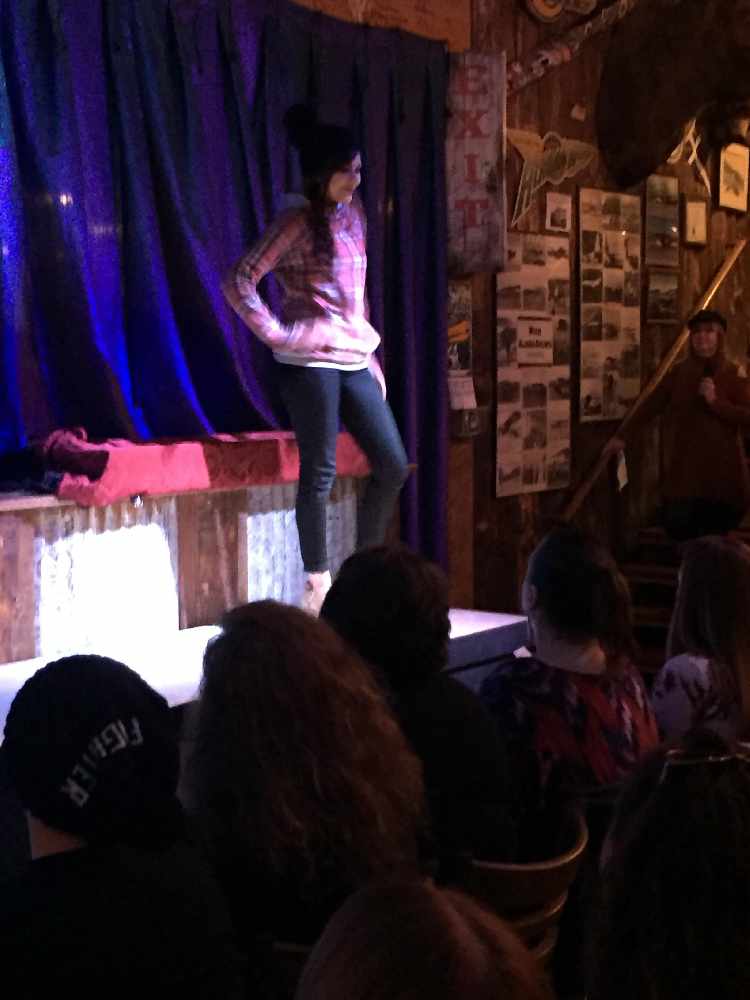 Juneau fashions were on display Saturday
The Red Dog Saloon was a festive place Saturday night as models representing many clothing and accessory retailers showed off Alaska fashion.
The event was called Style-O-Rama and it was a fundraiser. Organizer Sidney Mitchell says $1500 was raised to launch a new program called WOW, a program that encourages confidence in women. Mitchell says there will be a March "Potluck Pitch" where women will provide suggestions of what could improve their confidence or the confidence of another. While the fundraising is being done by business that focus on a woman's appearance, Mitchell says appearance should be a small part of where a woman gets her confidence and that is what the WOW project is about.
Mitchell says if a woman is taking 70% of her self-worth from how she looks, Mitchell wants to support efforts to drop that number by providing the type of support that lets women develop confidence in many areas. Mitchell says it is time to have that discussion, the discussion about what is needed to develop long-lasting confidence in women.
Mitchell plans for the money raised to be spent on empowering women during 2018, from April to September, with the journey and results to be shared in September.