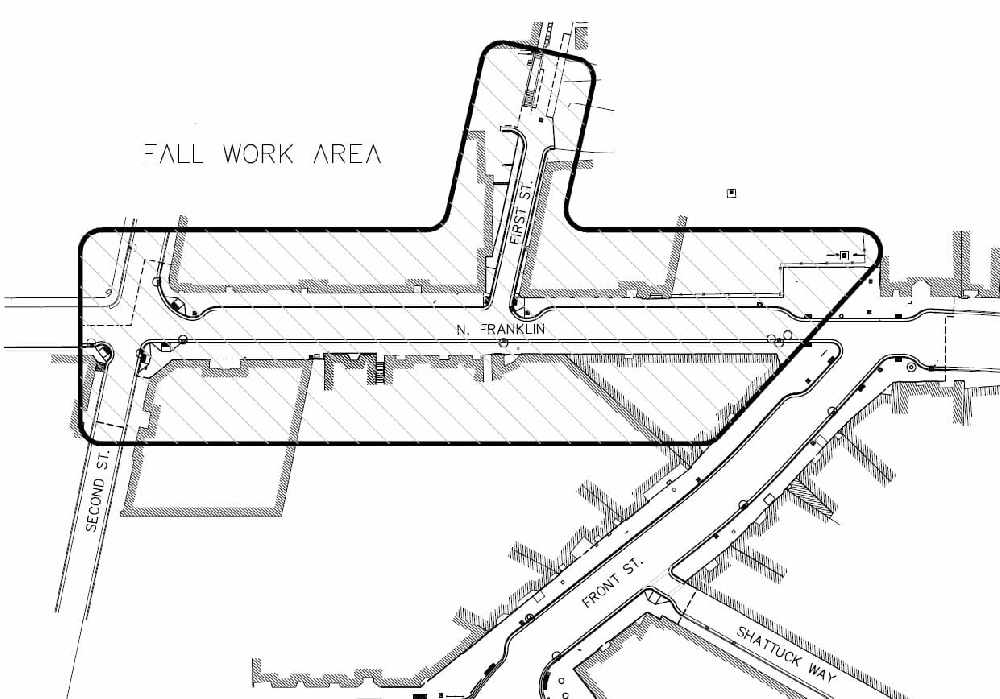 Juneau, AK (KINY) - Next week will see the next phase of downtown road construction on North Franklin Street.
The fall phase of the CBJ Downtown Street Improvements Project will pick up on Wednesday, August 15th. The area being worked on will include North Franklin St from the Front St intersection to Second St. According to a press release on the matter, this will be the last phase in the Front/Franklin intersection.
Traffic through that area will continue until September 1st, but drivers should know that there will be a few one-day closures to all for utility access. After the first of September though, there will be no vehicle traffic allowed on North Franklin. However, pedestrian traffic will remain open throughout the construction.
Like previous construction, there will be weekly update meetings every Tuesday morning at 9 am at the Heritage Cafe in the Baranof Hotel. The first of these meetings will be held on August 14th.
There will be some disruptions of usual Capital Transit bus service routing. Service will be discontinued to the Downtown Public Library, Franklin and Front Street, and 4th Street stops beginning Monday, August 20 with no stops on Franklin or 4th Street during the construction period.
Bus travelers are asked to catch the bus at the Downtown Transportation Center.
CBJ hope to have everything complete by the end of October.