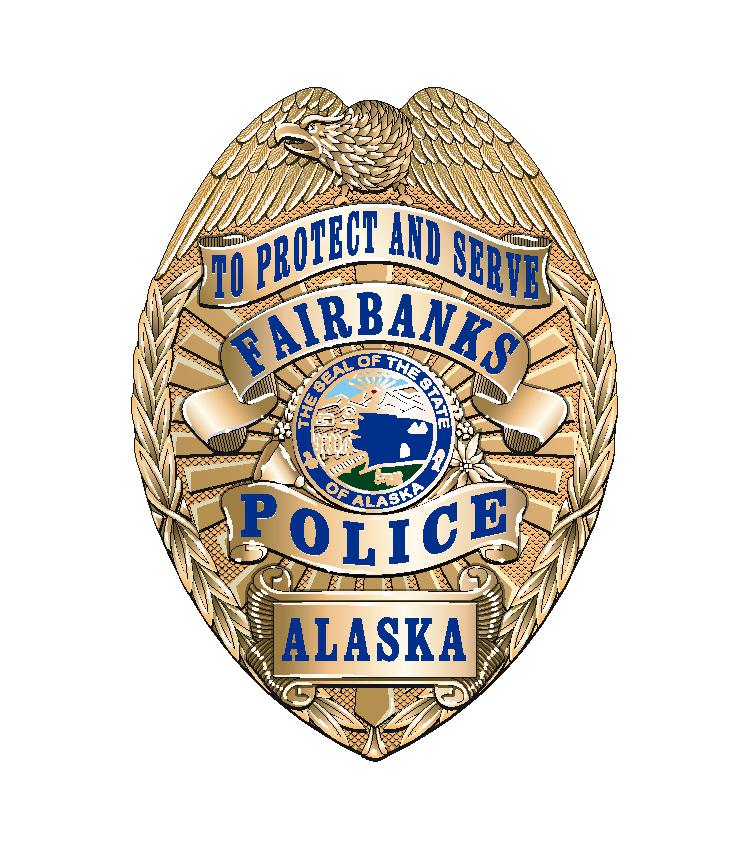 Fairbanks Police Department badge
Fairbanks, Alaska (KINY) - The Fairbanks Police Department is currently investigating a shooting that occurred early Sunday, Aug. 7.
The shooting took place just before 2:30 a.m. in an apartment in the Birchwood Homes neighborhood.
The shooting caused the deaths of a 28-year-old male and an 18-year-old female.
The Fairbanks Police Department is investigating both deaths as homicide.
Next of kin has been notified and the names of the victims will be released in 24 hours.
This is an active investigation; the Fairbanks Police Department is asking anyone in the 1200 Block area of Birchwood Homes to review any home security cameras that may have valuable information for detectives.
Fairbanks Police Department specified for residents to look back at their footage between 1:30 a.m. and 2:30 a.m. Sunday.
Fairbanks Police Department asks anyone who has information or suspicious footage regarding the homicides to contact FPD Detectives at fpdinvestigations@fairbanks.us or 907-450-6550.