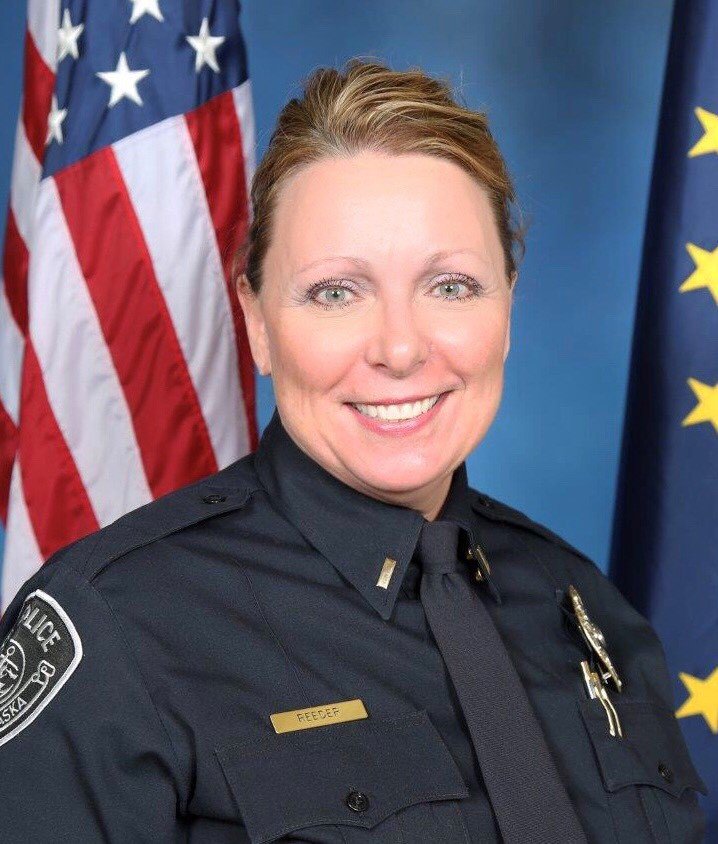 Anchorage Police Department Lt. Nancy Reeder.
Fairbanks, Alaska (KINY) - The City of Fairbanks has announced that Mayor Jim Matherly has made a conditional offer of employment to Nancy Reeder for the position of Fairbanks Police Chief.
According to a press release from the city, Reeder has accepted the offer, which is contingent on a successful background check that will be done by an outside agency and confirmation by the city council.
Spokesperson Teal Soden said the decision was made after a rigorous hiring process, which included a community forum and interviews by
a panel consisting of City of Fairbanks department heads, as well as law enforcement, military, and community leaders.
Reeder is currently a Lieutenant for the Anchorage Police Department. She started her law enforcement career with Anchorage Police Department in 1984 and has served as Police Officer, Detective, Traffic Sergeant, and Lieutenant for several units. Prior to her career at APD, Reeder served as a Sergeant in the US Air Force for four years and a Staff Sergeant in the Alaska Air National Guard for two years.
"We are confident that Lt. Reeder's experience and dedication to the profession of law enforcement will immensely benefit the Fairbanks Police Department and the City of Fairbanks as a whole," Soden said. "There were several exceptional candidates for this position, and we would like to thank each person that stepped forward to apply."
The city council will have the opportunity to confirm the offer of employment at their meeting on Monday, April 22.