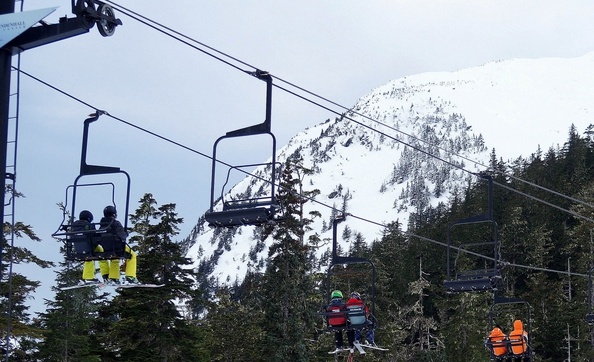 JUNEAU, Alaska (AP) — Skiers had to wait an hour and a half in line for lift tickets and rentals at a ski area owned by the city of Juneau this month in part because the operator wasn't able to hire enough workers.
Eaglecrest Ski Area's general manger told KTOO that staffing has been an extreme challenge this year.
Starting hourly pay for lift operators, food service workers and others at the ski area is $8.50.
That's $1.84 less than the state minimum wage.
The state minimum wage law doesn't apply to government workers and the ski area is city-owned.