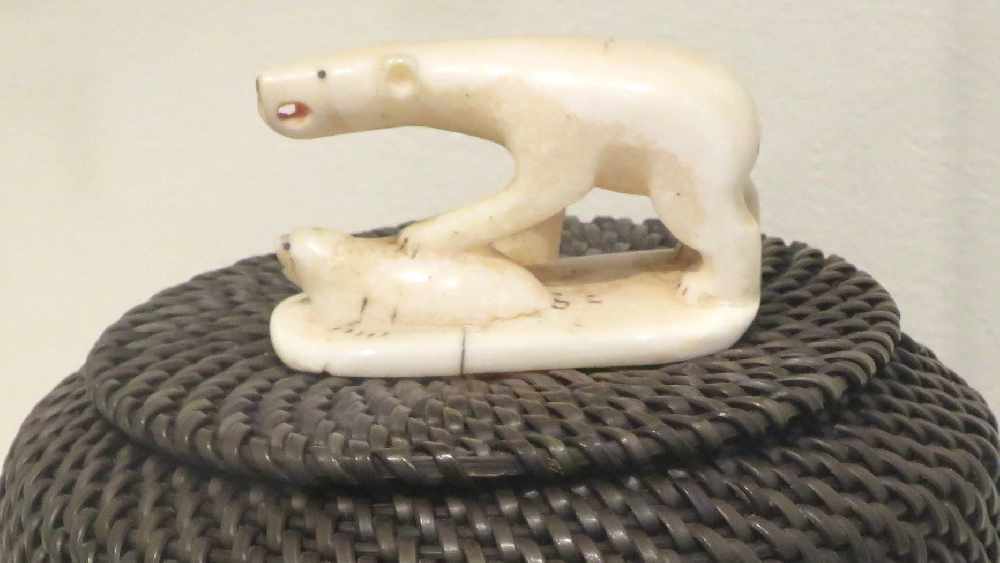 Juneau, AK (KINY) - Some Alaska Native artists have a problem with the popular hand-made sales website Etsy. Sealaska Heritage Institute President responds.
Etsy has suspended the accounts of a few artists for their work with ivory. According to the Associated Press, Etsy has a policy intended to protect against the illegal trade of ivory. Yet, Native artists can legally use ivory from walrus tusks or from petrified woolly mammoth remains in their work.
U.S. Senator Dan Sullivan has asked the chief executive officer of Etsy to reconsider its policy to allow Alaska Natives to continue to sell their products.
Sullivan spokesman Matt Shuckerow Sullivan heard about the issue from Alaska Native leaders and a handful of artists whose accounts were terminated.
SHI President Rosita Worl's responded to the Etsy issue via email:
"Sealaska Heritage was contacted by artists alarmed that Etsy Marketplace, an e-commerce website through which many Alaska Native artists sell their arts and handicraft, had banned products made of ivory and marine mammals. The sale of Native arts and handicraft arises from ancient traditions of creating and exchanging Native handicrafts and has been a cornerstone of Native culture and societies for thousands of years. Today Native artists are dependent on the sale of arts and handicraft for their basic livelihood. Many Native artists live in communities where their economies are severely depressed or non-existent and the sale of handicraft is the only source of generating revenues."
"Etsy's policy restricting the sale of ivory and marine mammal products through its website is based on erroneous assumptions that marine mammals populations are endangered and that the sale of products made from ivory and marine mammals are illegal. SHI has been working with Alaska U.S. Sen. Dan Sullivan to reverse this policy, noting that the sale of these items are legal under the Marine Mammal Protection Act and that the marine mammal populations are not endangered."
"It has come to our attention that a portion of Alaska's northern sea otter population is listed as threatened under federal law but the listing does not include southeast Alaska otters, according to the U.S. Fish and Wildlife Service. Conversely, in Southeast Alaska, sea otters are extremely abundant and in some areas they are so populous they are decimating fish and shellfish populations."
"Sealaska Heritage supports the protection of elephant populations and the restrictions on the sale of elephant ivory, but these well-meaning policies and efforts should not be at the expense of destroying Native cultures and livelihoods."