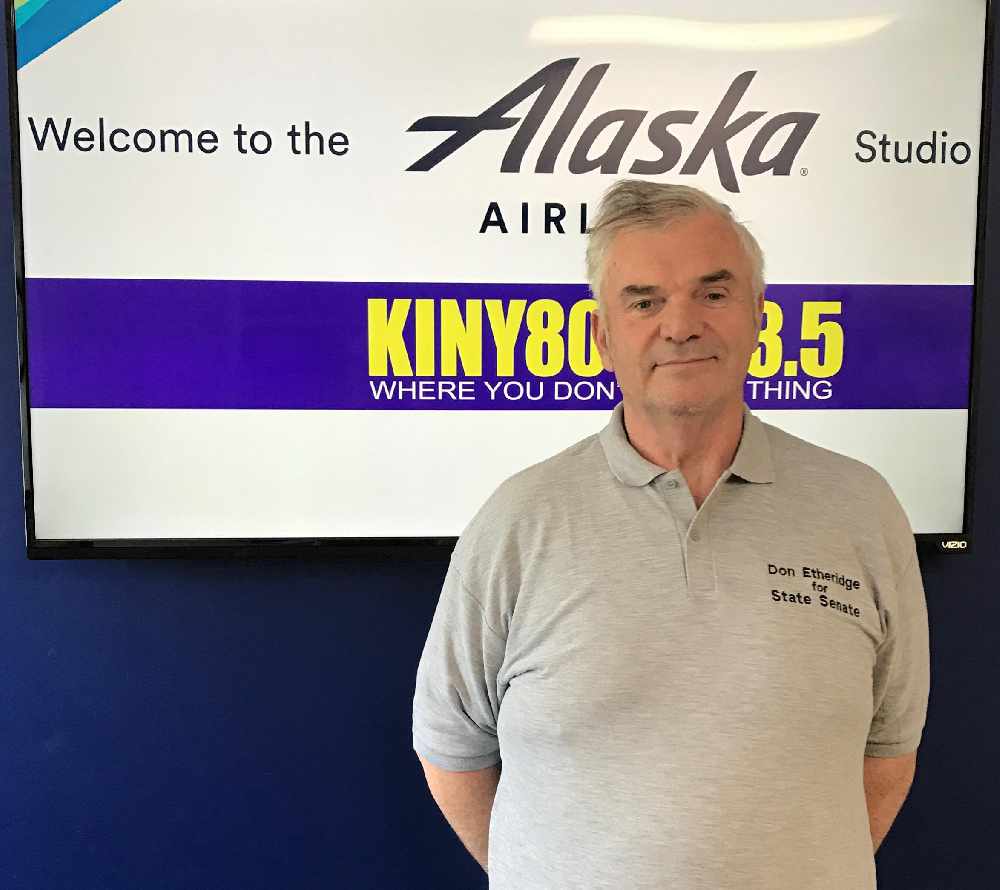 Don Etheridge
Juneau, Alaska (KINY) - Docks and Harbors Board Chair Don Etheridge was elected to another term to lead the body on Wednesday night.
James Becker was elected board vice-chair. Mark Ridgway was named chair of operations, and Bob Wostmann was elected operations vice-chair.
Before the meeting, Etheridge told News of the North he knew he was going to be nominated.
"Someone told they were going to nominate me again," Etheridge said. "And I'm just crazy enough to accept it."
The board also took up a resolution dealing with security cameras at all CBJ harbors. The board has recommended a resolution that would call for boaters to install surveillance equipment, rather than installing a city-funded system harbor-wide at this time.
Port Director Carl Uchytil said the resolution requires some further study, but he wanted the board to be aware of it anyway.
Harbormaster Matt Creswell said he has been in discussions with Hoonah's port regarding their surveillance system. Hoonah uses SnowCloud Services for their connectivity, and the board has been in discussions with them on harbor-wide cameras.
After discussion, it was decided that the resolution will be taken up at a future meeting.