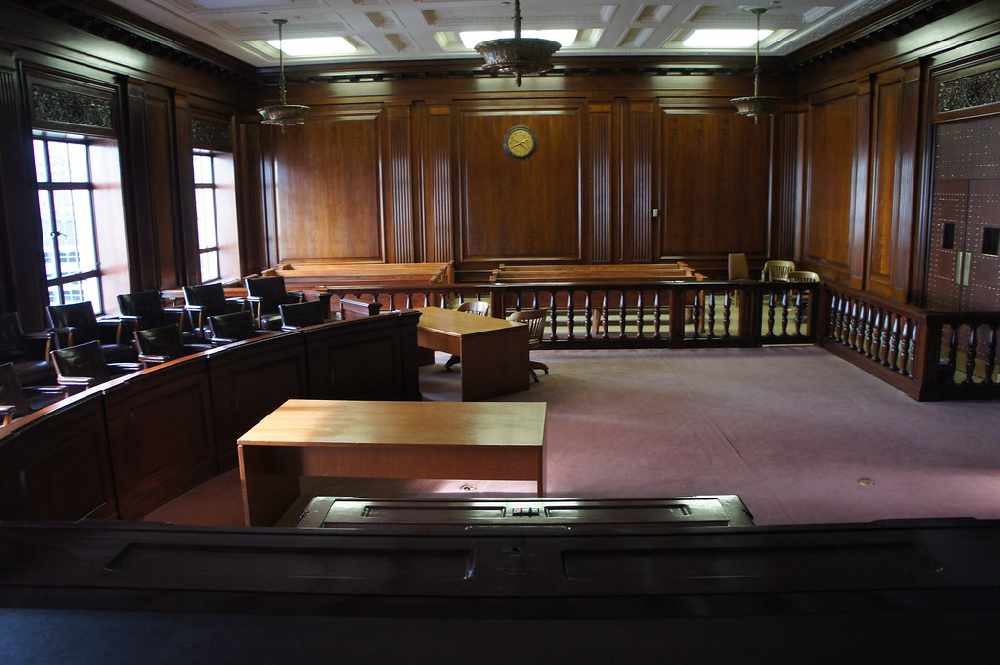 Juneau, Alaska (KINY) - Chantel Epstein was sentenced to 60 months in federal prison for her role in a drug scheme in Juneau.
Prosecutor Jack Schmidt said the case involved a large amount of drugs and over $50,000 in US currency. He said $6,400 was seized from Epstein.
The amount of methamphetamine seized was roughly half of the amount Juneau Police seize in an average year, Schmidt added.
"She is a drug addict and has been since she was a minor. In jail she tested positive for opioids. She was also named as a participant in possibly holding drugs for others while in custody. It appears the defendant, with her addiction, has had a difficult time staying away from drugs even while incarcerated."
He noted Epstein tried to get her father to get funds from her home before police could search the home possibly getting him into difficulty with the law.
"There is collateral damage to her family. She continually gets herself in these situations. She also damaged her own child as the result of her addiction and criminal activity and having to tell that child she is going to be away from him."
Schmidt said prior supervision hasn't deterred her drug activity. He requested a sentence of 84 months.
Epstein's attorney, T. Yvette Soutiere admitted her client put her father at risk in the request for money but that she was wanting money to get bail. "Miss Epstein gets hopeless and scared, is under pressure, feels alone, and goes into kind of an emotional free fall. She completely abandons any coping techniques she has learned."
She requested a substance abuse and mental health assessment for her client.
"To remain sober, she has to address the damage she has done to the community and her family. This is time that she won't get back, it is time that is absolutely lost."
She requested the minimum sentence for her client.
Epstein said she apologized for her actions, mentioning her home, her community and her son. "I realize I did not have the necessary tools or strengths to cope with the major events in my life that happened in 2017. I threw away participating in my son's childhood, the trust of my family, and a good job, because I was too stubborn to ask for the help that I needed."
Epstein added she can learn from her actions and didn't blame a lack of drug treatment programs in Juneau, "I'm lucky I'm alive. During my time at Lemon Creek I have reconnected with my faith and maintained a loving relationship with my family."
She said her plan for the future is to concentrate on her sobriety and complete drug treatment so she can be a good mother and good person. She also plans to seek a college degree.
Judge Timothy Burgess noted Epstein had prior arrests for burglary and theft, and had been sentenced to two years in state prison and $10,000 in restitution.
"This is a crime of completely different magnitude. A digital scale, methamphetamine, 51 grams of pills, five revolvers, an AR-15, some loaded rifle magazines, ammunition, heroin, were found in your motel room," he told the court.
A backpack with $42,000 was also found in the motel room.
"You graduated from breaking into homes to a large drug business with guns. You were a critical part of being able to make this happen," he added.
He noted the operation impacted other Juneau families and children due to the distribution of drugs.
"You are on the path of being found dead somewhere or being in prison for a long time. You had some wake up calls early on but those didn't take. I don't pretend these addiction problems are easy to deal with but you have to come to terms with them," he added.
US Postal Inspectors, Alaska State Troopers, Juneau Police and federal agents intercepted a package with nearly three pounds of methamphetamines, over five ounces of heroin, and an ounce of cocaine in August of 2018. Authorities said the drugs had a street value of approximately $200,000.
Authorities said the package was sent on to a residence on Salmon Creek Lane and eventually a hotel room in the 100-block of North Franklin Street.
Authorities said they located the package of drugs and several firearms inside the hotel room. Co-defendant Jennifer Greenberg was sentenced to four years in prison and five years probation in June.
The guideline sentence for Epstein was between 87 and 108 months.
The judge also ordered a mental health and substance abuse assessment. He required she live at least six months in a transitional living facility after being released from prison. Epstein waved her right to appeal her conviction. One felony charge was dismissed.