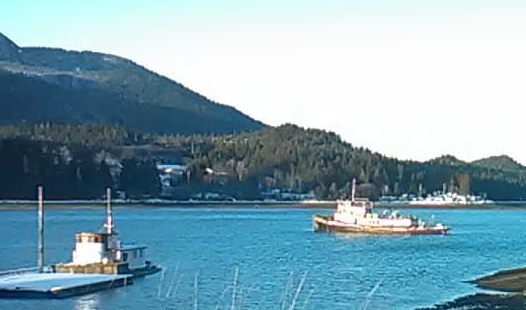 Photo courtesy of CBJ Docks and Harbors Department
Juneau, Alaska (KINY) - The Lumberman's days in Juneau are numbered.
CBJ Port Director Carl Uchytil said on Action Line that they have received a permit from the Environmental Protection Agency that allows a deep water scuttling of the defunct tugboat about 60 miles offshore in the Gulf of Alaska.
Uchytil added that of paramount importance is doing the job safely so they are weighing their options to mitigate risks. They are evaluating whether to scuttle the Lumberman in November wait until next spring. The port director said the plan is to have the vessel out of the downtown port by late April.
In the meantime, he said prep work for the approximately 175 nautical mile tow will continue.