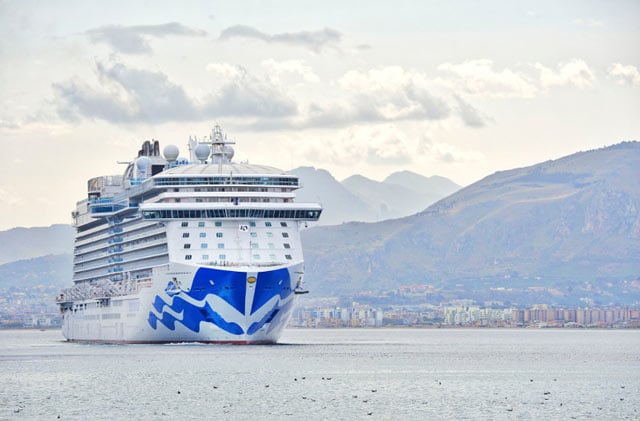 The Royal Princess underway.
Sitka, Alaska (KINY) - City and Borough of Sitka Mayor Steven Eisenbeisz said he has held a meeting with officials from Royal Caribbean.
Eisebeisz told the Assembly about the meeting on Tuesday.
"We did have a meeting with Royal Caribbean and they are fairly excited about coming to Sitka should COVID restrictions ease a bit," Eisenbeisz said. "They are working on pretty intense plans to ensure their passenger safety as well as the safety of the towns that they visit. So we're optimistic about this, but I think a big hold up is still Canada."
Eisenbeisz said if Canada won't allow boats to come into port then Alaska will still have some issues with the Jones Act.
"Their representatives were very helpful and they did offer, as the season gets closer, to have a Zoom meeting with the Assembly so that we can ask them questions, and I am going take them up on their offer," Eisenbeisz said. "We'll maybe do a work session, but at least have a special report from them so that we can ask a few questions of Royal Caribbean. It was productive, but it's still a long way out I think in today's world."