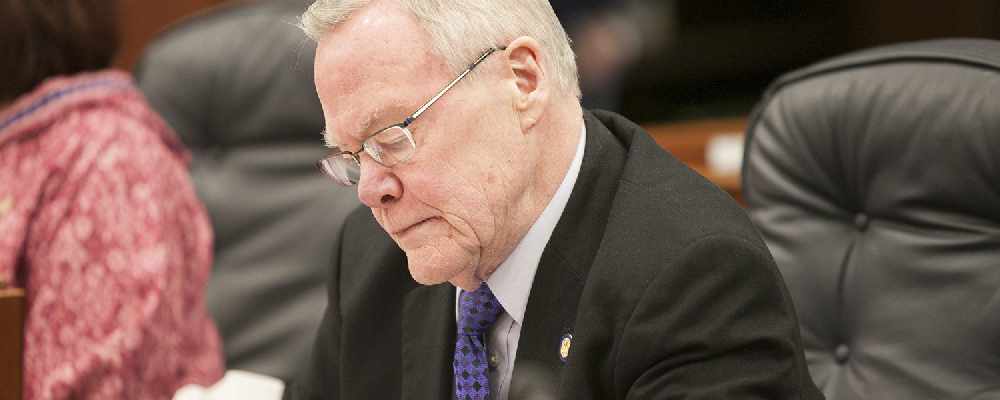 Image credit - AKSenateDems.com
Juneau, Alaska (KINY) - Juneau Senator Dennis Egan revealed on Action Line Tuesday he will not seek re-election.
He told host Pete Carran, "It's tough for me Pete, it really is, but sometimes you have to start worrying about your health. I'm going to be 71 in two weeks and things have happened, but I'm going to finish out my term."
Egan said he would not endorse anyone for the office until the filing deadline and added, "Then I may or, may not."
The senator said the main issue in his decision is his health. Egan was diagnosed with optic neuritis in 1978 and then multiple sclerosis in 1982.
He suffers from vertigo and said that condition really acts up when he's around water, which prevents him from traveling to other areas of his district. "I don't think its fair to my constituents in Haines, Skagway, Gustavus, Klukwan, even the night watchman at Excursion Inlet. It's not fair to them, because I have a heck of a time traveling."
Egan was appointed to the Senate in 2009 to fill out the term of Kim Elton, who left for a job with the Obama Administration.
His public service also includes time on the Juneau Assembly and a stint as mayor.
Egan is the son of Alaska's first state governor, William Egan.
The full Action Line program with Senator Egan is available On Demand.