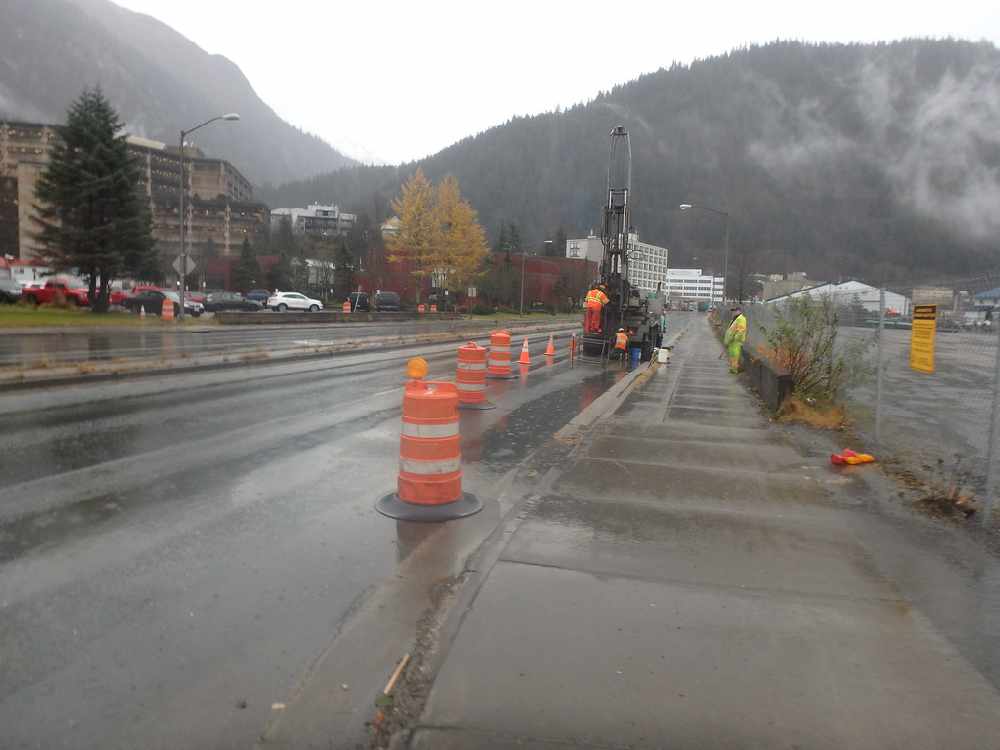 Egan Drive construction work to resume week of May 10
Juneau, Alaska (KINY) - Work on the Egan Drive project is scheduled to resume beginning the week of May 10.
A release from State DOT says construction activities will occur between 10th and Seward Streets. The release says the work will focus primarily on the Gold Creek Bridge and on permanent striping.
SECON crews will be removing the bridge deck which will result in an approximate two-inch dip in the pavement. Signs alerting motorists of this change in the road surface will be posted.
The release explains that traffic will flow through the work zone with one lane open in each direction and traffic control will be in place from 12th to Seward Streets.
Pedestrian access will be maintained on one side of Egan Drive or the other. The release asks pedestrians to follow the detour signs.