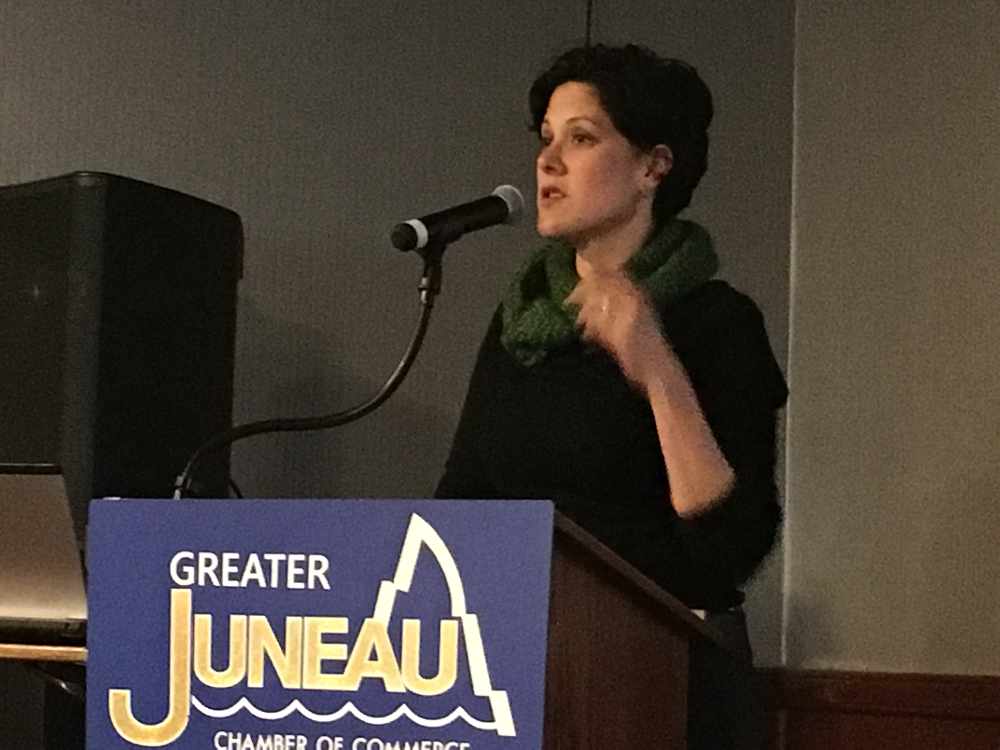 Monica Liang-Aguirre speaks on early learning and child care
Juneau, Alaska (KINY) Monica Liang-Aguirre, Director of Learning for the Seattle Department of Education and Early Learning spoke on how Seattle has handled early childhood education.
34-percent of Juneau kids age five and under are in unknown child care situations. Over 550 households report restricted employment due to the lack of affordable quality child care in Juneau.
She said she was glad to help Juneau gather information about child care. She said the program must be open to all kids to be effective, "It has been a great experience. It is my first time in Alaska. I am always happy to talk about early learning and talk to other committed people to share what we have learned in Seattle."
She said Juneau is where Seattle was five years ago when they were thinking about a program to tackle early learning. She said investment early, saves a community later.
"The benefits are for everybody, first for the families, to make sure kids are ready to enter kindergarten ready to succeed. One child might have experience in pre-school, and has exposure to books and rules, and language, another child might not of had that experience."
Liang-Aguirre said access and quality will lead to opportunity, "Often there is a gap that continues from preschool. We know that with high quality preschool, children have a better chance to come in ready to learn and those advantages stay with them throughout school and life."
In Juneau the average child care worker wages are $28,184 with little to no benefits. That is 2.3 times lower than the salary of a kindergarten teacher
There are 2,400 hundred children under age 6 in Juneau. 740 of them have a stay at home parent. 560 children are in licensed child care program.