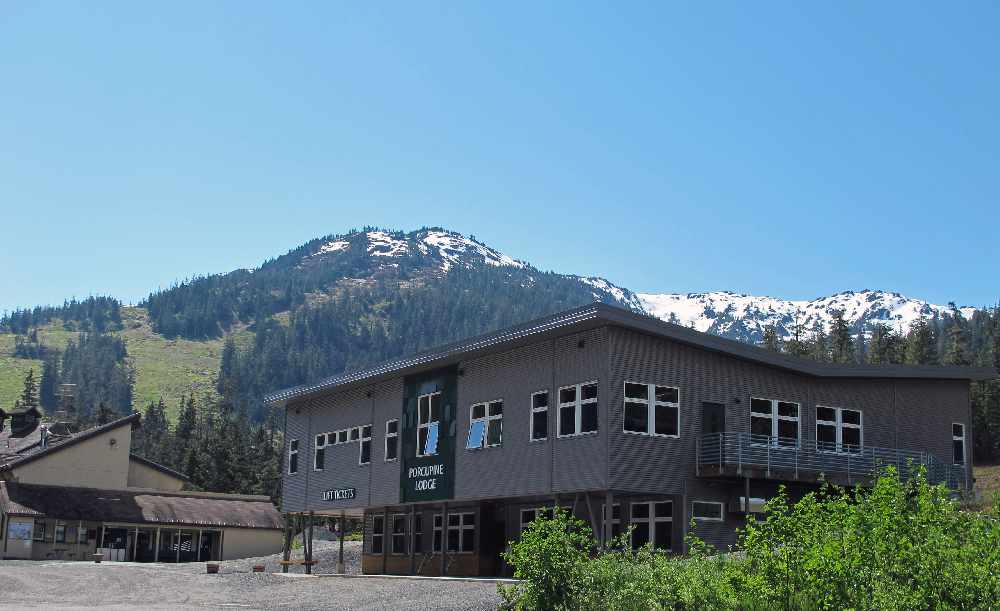 A view of Eaglecrest Ski Area in the summer.
Juneau, Alaska (KINY) - Big things are in the works for Eaglecrest Ski Area, according to general manager Dave Scanlon.
Plans to turn the city-owned ski area into a year-round destination are being discussed currently between Scanlon and the Eaglecrest board of directors.
"Basically it's a suite of summer activities that would include downhill mountain biking, a new and expanded ropes course, an expanded zip line off the top of the mountain, and a scenic gondola ride that will give access to the very highest point of the Eaglecrest ridgeline to give the views of Stevens Passage off the backside," Scanlon said. "It would be a really magnificent 360-degree panoramic view."
And despite a large ticket price for the new amenities, Scanlon believes the ski area can afford it.
"It's a big-ticket project that would also include a summit lodge at the top," Scanlon said. "So, in total capital costs, we're looking at around $35 million. That being said, our financial model shows the ability to carry that debt service for those capital costs ... so as we go into this process of public meetings and public engagement, at the same time we're also going to be pursuing different funding mechanisms that look at different ways we might be able to finance the project."
And Scanlon said the revenue streams look good if projections are correct.
"Our big goal is to make sure we can do this," Scanlon said. "We know we can be financially self-sufficient and not have to burden the taxpayers, and it's kind of an exciting project because the revenue streams look pretty strong."
Scanlon said the new facilities would be a boon for both tourists and locals.
"I think there's a great opportunity for us to drive independent travelers," Scanlon said. "As well as creating activities for residents ... there's a lot of potentials for us to hit both sides of the tourism industry."
Scanlon added that he hopes for groundbreaking to happen sooner rather than later.
"Really, it is going to depend on the financing mechanisms, but we would love to see us being able to start construction next summer if possible, so we'll know a lot more probably by early fall," Scanlon said. "After we finish our public meetings and have gotten information back from the financial analysts, as we start looking at different funding mechanisms, we're hoping by September or October we'll have a clear picture of what timelines might look like and what our funding options might be."