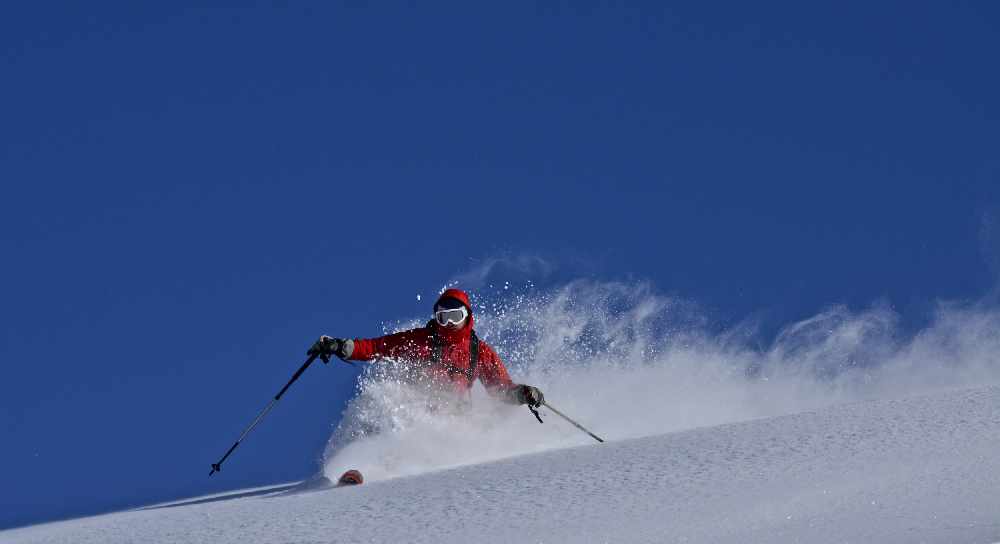 Juneau, AK (KINY) - Eaglecrest is opening, at least in part, this weekend, which is right on schedule according.
The Porcupine Chair will be open from 9:00am - 3:00pm and the Lower Nordic Trails will also be packed and track set. Those looking to pick up some equipment can go to the Rental Shop. Plus, the Snowsports School will be starting their lessons. The Eaglecrest Grill and Mountain Lift Coffee will also be open.
The Hooter, Ptarmigan, and Black Bear Chairs will not be open and the Snow Bus will not be operating quite yet. Also starting Saturday, dogs will not be allowed anywhere on the mountain or the lower Nordic Trails during operating hours.
We talked to Jeffra Clough, the Director of Sales and Marketing, on how the launch is looking.
"We are working on snow right now. That's our big thing; we're very excited to have Eaglecrest open on Saturday. We definitely have a new trail that we will be showcasing called 'The Rabbit Trail' and we may or may not have it open this weekend depending on how much snow Mother Nature gives us, but we are just excited to start out the winter season."
We also asked when the other parts of the mountain may open.
"It could happen in the next couple weeks. Our Mountain Operations team is working hard to get the rest of the mountain open. We do have some snow in the forecast and it does look very promising for us. As soon as we feel like we can open up the rest of the mountain or any more of the mountain safely, we will do that. We're just playing it day by day, working hard to manage the snow that we've got, and doing our snow dances to get some more."
To stay up to date on all things Eaglecrest, check out SkiJuneau.com or find them on Facebook, Snap Chat, Instagram, and Twitter by looking for @SkiJuneau or @Eaglecrest.