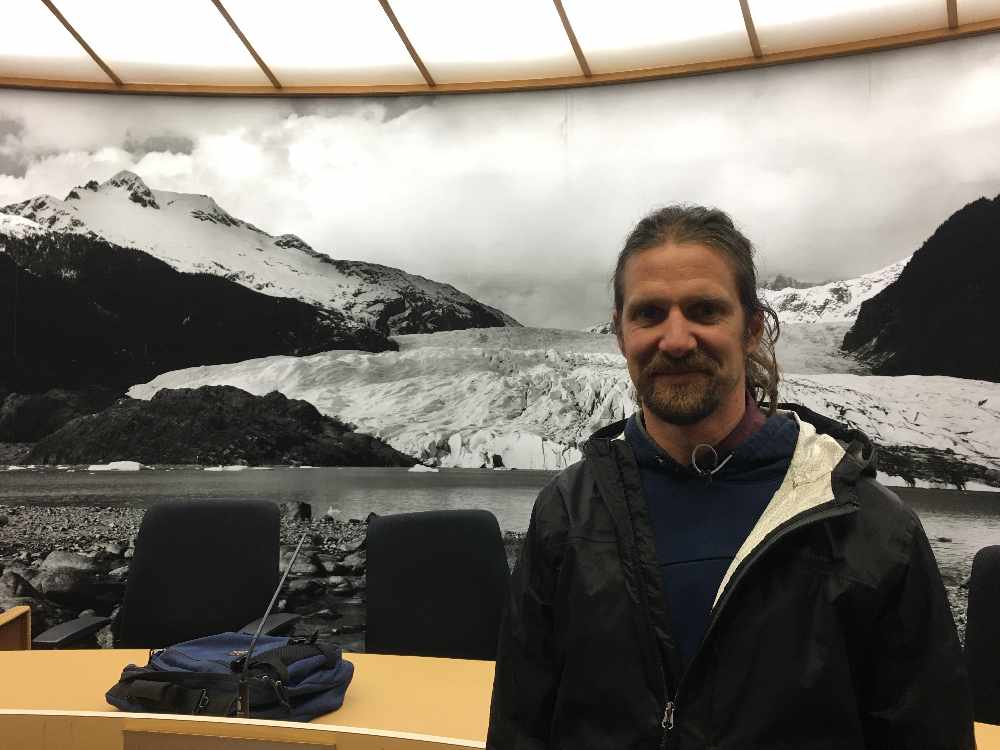 Eaglecrest GM Dave Scanlan.
Juneau, Alaska (KINY) - Eaglecrest General Manager Dave Scanlan penned a letter asking all users and supporters of Eaglecrest to contact assembly members and support the proposed budget.
Scanlan urged residents to let them know how important Eaglecrest is to them.
He said the letter was asking residents to explain to the assembly what value Eaglecrest has to their family and their lives and how important an asset the ski resort is to Juneau.
"It was basically acknowledging the extremely difficult time we are facing as a city and the really, really difficult decisions the assembly is facing," he added.
Scanlan said he had fears about cuts in services and even a complete shutdown of the mountain.
The finance committee reviewed the spending plan on April 8 and again on Wednesday.
Scanlan said Eaglecrest has a banner year due to excellent snow conditions this winter.
"The whole operation was singing along and seeing the fruits of all the labors we've done to upgrade equipment and the constant improvement to the physical infrastructure. We were having a really great season until the COVID-19 pandemic took effect," he added.
Scanlan said he has managed a really tight budget for the past several years.
"We really don't have a lot of fat on the bone. Any major budget cut will correspond with a reduction in services."
He said almost every school class comes to ski at Eaglecrest each year. They offer free skiing for fifth graders.
They also provide assistance to less privileged families to get them to the mountain.
"I would hate to see a reduction in programming that reduces our outreach to the youth of Juneau. We see the long term importance of having Eaglecrest."
He said the closure of Eaglecrest would result in many middle-aged families moving out of Juneau to communities that have a ski area and these outdoor recreation pursuits.
"I think the downward spiral would be swift and immense if Eaglecrest were ever to close,' he said.
Assemblymember Carole Triem made a motion to keep the budget identical to the one in the current fiscal year.
There has not been a final decision on any department budget at this point. The finance committee continues to meet each Wednesday night to discuss the budget.