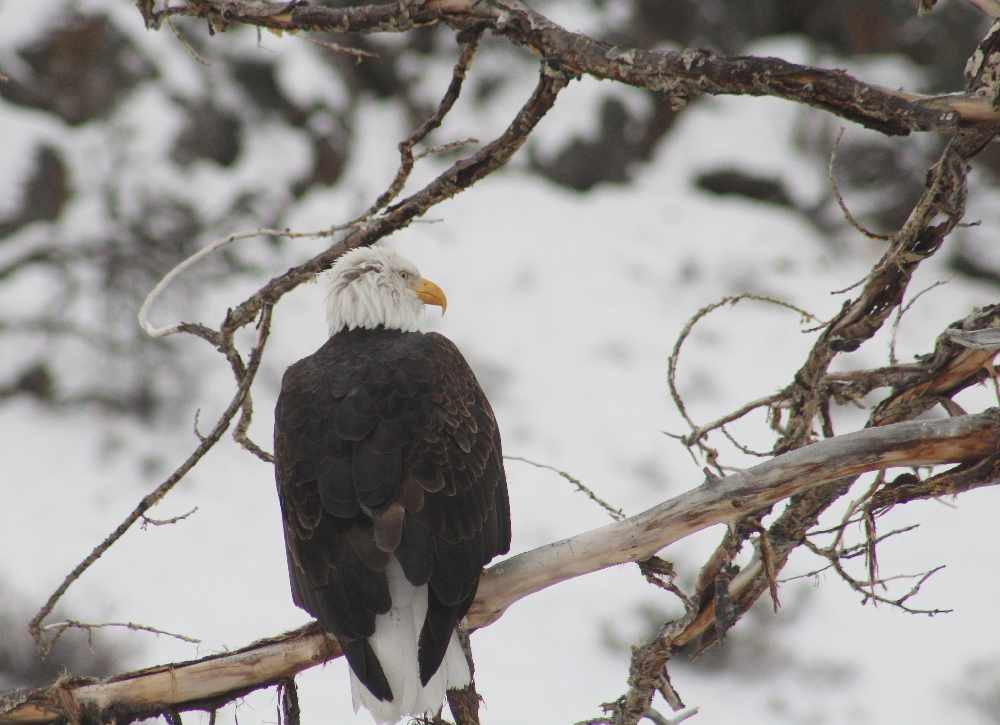 Juneau, Alaska (KINY) - Captial City Fire Rescue responded to a call regarding an eagle stuck in a tree nearby the Juneau airport.
Staff at the Juneau airport had reported the eagle to CCFR.
Other agencies at the scene were the Juneau Raptor Center, Department of Fish and Game, and Juneau airport staff.
Assistant Chief Ed Quinto said the eagle was about 60 feet off the ground.
The Raptor Center had evaluated the eagle and was reported to be in good shape.
Quinto added that a bystander on the bike trail nearby was the one who spotted the eagle.