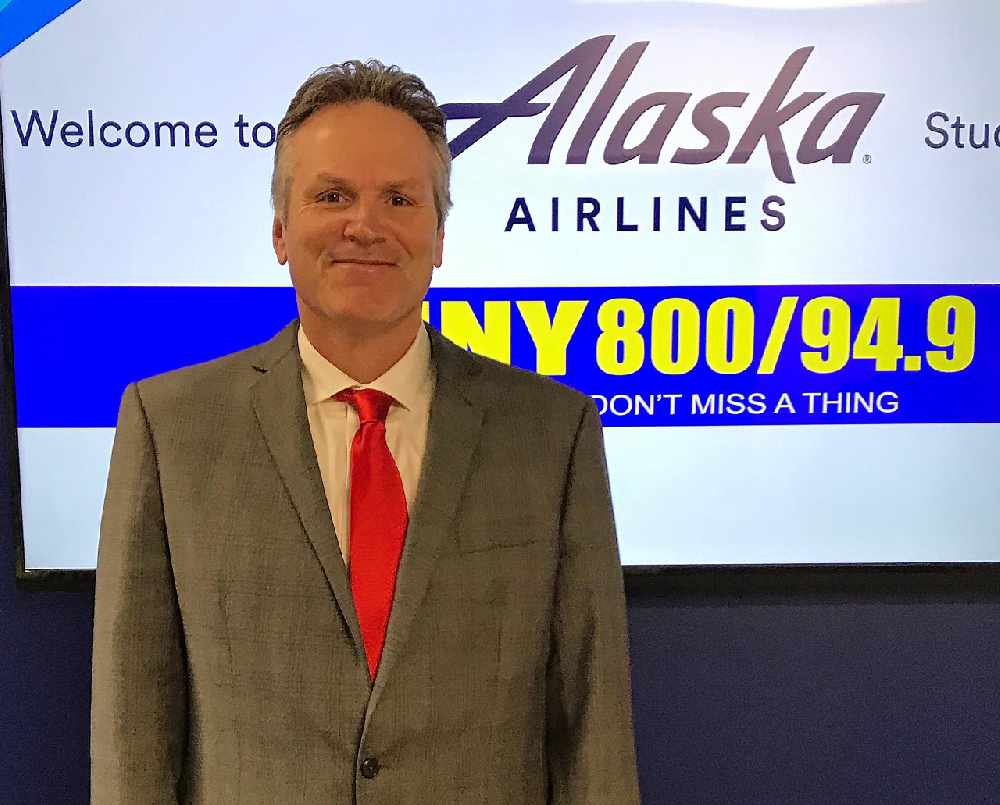 Governor Dunleavy.
Juneau, Alaska (KINY) - More than 2.8 million refugees fleeing Russia's war in Ukraine have entered neighboring countries since the invasion began 20 days ago.
In Alaska, Governor Mike Dunleavy spoke on how the state might help, while a guest on Action Line.
"It's kind of soon, but we want to prepare for the fact that this war may grind out and as a result of that there may be more and more refugees. And there may need to be a place for some of these refugees to land. And all we're saying like many other states is if we ever get to that point, folks are vetted to make sure that people come into this country or people that are going to not cause issues but actually are coming here because, in fact, they are genuine bonafide refugees, that Alaska would be part of that process in taking some of those refugees in so that we could do our part to extend our hand to folks that are in a terrible situation," he said.
The pace of the exodus has slowed in recent days but tens of thousands of people continued to arrive Monday in countries like Poland, Hungary and Romania.
Dunleavy says conversations will be beginning soon on how the nation could help.
"I think the conversations are probably going to start up here shortly about what more can be done, because I think some of those countries, whether it's Poland, Hungary, Germany, etc. They're going to be taking on unfortunately, it looks like potentially millions of refugees from the Ukraine. And I think at that point, we know we're looking at probably next week in the week after I think at that point, you're gonna see the discussions really be elevated as to what is America's part going to be in the refugee situation," he said. "So I think at that point, we'll know more about who may be coming to this country, how many, what they're looking at in terms of temporary resettlement,and I think that's when these discussions really, really ramp up."