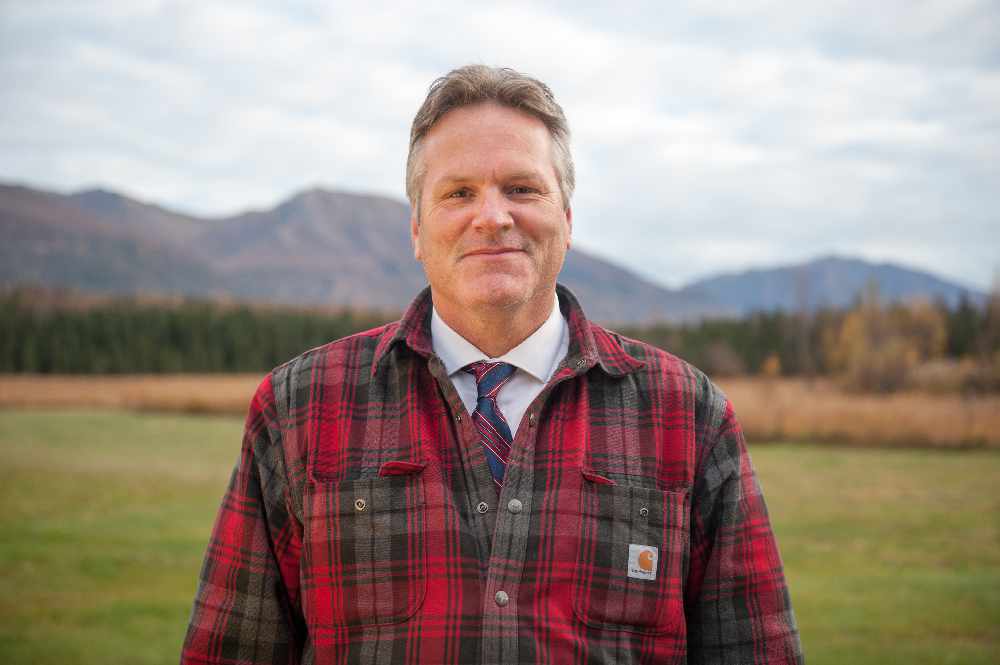 Gov. Micheal J. Dunleavy.
Juneau, Alaska (KINY) - The governor's office is weighing in on the amendments to House Bill 49, which is now before the Senate.
Administration press secretary Matt Shuckerow released a statement Friday saying the governor wants to see some more work on the bill.
"The House recently completed its initial work on the Governor's crime package," Shuckerow said. "While the bill that passed the House contains elements of the Governor's four bills, more work is needed to provide law enforcement and prosecutors stronger tools to keep Alaskans safe and criminals behind bars. In the remaining days of session, the Governor will work closely with the members of the Senate and the House to secure final passage of a comprehensive crime package that most effectively repeals and replaces SB 91 and truly puts Alaskans' public safety first."
According to Majority press secretary Austin Baird, HB 49, which passed 24-to-14, would enact changes that are tough on criminals and give police and prosecutors tools they need to make Alaska safe. At the same time, the legislation helps victims receive justice and maintains a commitment to enacting policy changes based on objective information, data, and input from police officers, prosecutors, and public defenders.
"Alaskans spoke loud and clear, and we responded by repealing and replacing Senate Bill 91," said Rep. Tammie Wilson (R-North Pole). "Everything in House Bill 49 is tough on criminals and particularly targets repeat offenders."
"A key tenet of criminal justice reform is continually looking for improvements to our laws and ways to make Alaska's communities safer. This legislation takes many positive steps in the right direction," said Rep. Matt Claman (D-Anchorage), who chairs the House Judiciary Committee. "In addition to this bill, we continue to work on other proposed policy changes, and the House Majority budget invests in public safety and continues our commitment to making wise use of public safety funds."
Following the transmission of HB 49 to the Alaska Senate for consideration, Rep. Sara Rasmussen (R-Anchorage) released a statement.
"On Wednesday, the Alaska House voted down an amendment that would have finally made spousal rape and sexual assault illegal in our state. Given that our state consistently ranks among the highest sexual abuse rates nationally, and many of those cases are domestic violence cases between spouses, I am at a loss as to why some members of the Majority continue to downplay this issue and skirt the need to solve this problem.
"Rape and sexual assault are not political issues. These are real issues and women of every age group are affected by them. If members felt there should be exceptions to the proposed ban on spousal rape and sexual abuse, as they mentioned this morning in their press availability, they should have brought those up before the whole body instead of simply voting the amendment down.
"I'm imploring our colleagues in the Alaska Senate to take up this amendment and ensure it is added to the crime bill. As I've said, I will not support any crime bill that condones rape or sexual abuse. Not now, and not ever.
"Additionally, I want to wholeheartedly thank Rep. Andy Josephson, Rep. Gabrielle LeDoux, and Rep. Geran Tarr (who co-sponsored this amendment with me) for crossing the aisle to do the right thing, stand up for women, and go against what they were instructed to do when voting on this amendment. While our amendment may have failed Wednesday, the fight will continue."